Will 2013 Be 1987 All Over Again?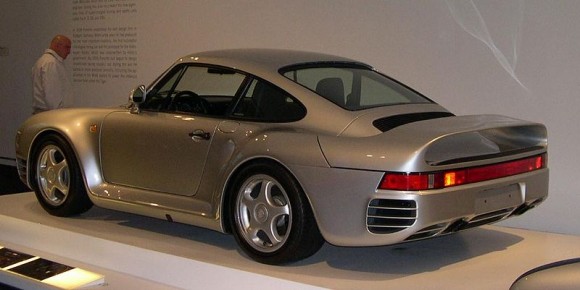 Next year could be a bit of a "Back to the Future" year between Porsche and Ferrari. 2013 may remind many of 1987 when Porsche had already released the king of supercars in 1986, only to have Ferrari release a slightly faster car in 1987. These cars are of course the Porsche 959 and the Ferrari F40.
2013 is scheduled to see the release of the Porsche 918 Spyder (it should be available later this year as a 2013 model) and then the release of the Ferrari Enzo successor rumored to launch later in 2013. Both cars have the makings of being some important supercars and one wonders if this time Porsche will be able to set the bar and then hold on to it. We know that the Porsche 918 Spyder prototype is capable of getting around the Nurburgring in a very good 7:14, but Porsche is hoping the final production version will be capable of a sub 7 minute lap time.
If Porsche manages this, it will be interesting to see if Ferrari is able to get close to it.  The Porsche 959 was an important car, not just to Porsche but to all car makers. Much of the technology from the Porsche 959 has made it into all types of production cars. In many ways the high performance of the modern engines is because of the technology developed in the Porsche 959.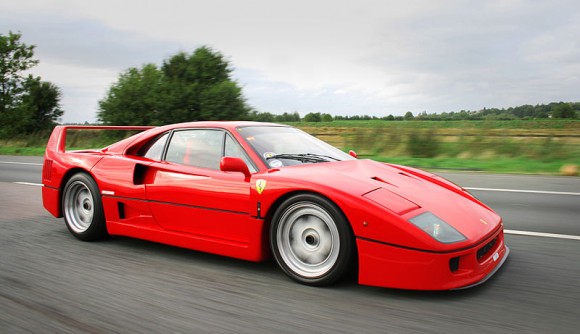 The Ferrari F40, on the other hand, lacked the technical advances of the Porsche 959. Instead the turbocharged Ferrari used its high power and relatively low weight to make for a very fast car. The Ferrari didn't have the Porsches advanced technology to help the driver, but it was one of the best supercars made before more technically advance supercars started to appear.
In 2013 the new Ferrari Ezno successor looks like to be a hybrid supercar, just like the Porsche 918 Spyder. So, this time Porsche and Ferrari will be using similar technology, although the Ferrari is rumored to have a V12 engine versus the Porsches V8. But, will we see something similar to 1987?
As a Porsche enthusiast I would really like for Porsche to be the top dog this time around and I think if Porsche can improve the final production Porsche 918 Spyder's performance a bit, then Porsche may come out on top. No matter what, it is great to see Porsche and Ferrari battling for the top performing supercar once again.
David Hurth is a guest contributor to 9 Magazine and Porsche enthusiast that writes more of his thoughts about Porsches at The Sports Car Guys. 
Photos:
Ferrari F40: Will Ainsworth
Porsche 959: Ralph Lauren Collection
Porsche Ferrari Enzo Successor: Ferrari