Who is Ecklers And Why You Should Consider Them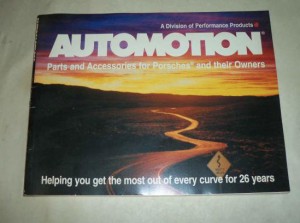 For many years, Performance Products would periodically send me a full color parts catalog to my home. They were beautiful catalogs containing thousands and thousands of Porsche parts and restoration items. And although at that time I did not own a Porsche, it was good entertainment to thumb through the catalog and see all the parts available for Porsche. Now we are going back 20 years here. I knew that someday when I owned a vintage Porsche, I would need some of these restoration items.  Performance Products was the leading supplier of performance parts and accessories for over 45 years. Founded in 1964 as a Porsche parts and accessories dealer, they sometime later became Automotion a division of Performance Parts and realistically, these guys have been around forever!
Recently Ecklers purchased the company. Ecklers, an automotive parts giant, sells parts for numerous makes including Corvette and now owns the Porsche parts company formally known as Automotion.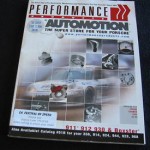 So when the good folks from Ecklers came to us asking our thoughts on how to get the word out there that Ecklers is now the parent company of what was the biggest and best Porsche parts companies out there, we said we could help! The first step was to let Porsche enthusiasts know its the same reliable company with the largest, most up to date selection of restoration parts and Accessories. They have quality parts at great prices and have years and years of technical expertise!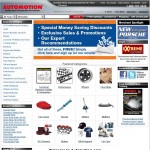 They have a great website which is easy to use and navigate. One of the cool things about the company is you can still order a Free Ecklers Catalog  to keep on your desk, thumb through, and circle items you need for that restoration project.
I recently signed up for their e-newsletter and have been getting sale specials such as 15 – 25% off at certain times along with shipping promotions and holiday specials. If you are doing a Porsche restoration (like I am) then you should have the catalog which has great diagrams for ease of ordering the correct item.
Photos: [Via Google Images]