What If's & Pink Pigs – For Porsche Enthusiasts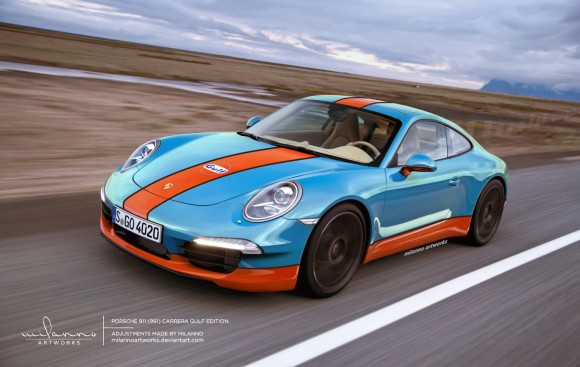 What if Porsche created a "Gulf" version of the new 991 Series 911?
From the imagination of rendering specialist Milanno comes this special Porsche 911 (991) Carrera Gulf Edition for our enjoyment. The design consists of the Gulf logo on the hood along with the Gulf Blue and Orange color scheme and stripes. 
Would you be willing to pay a premium price for such an iconic color scheme?
Or how about something like this? What do you think?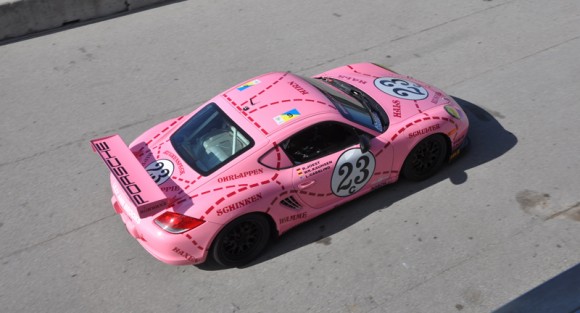 This one actually exists and is not a rendering. In "Pink Pig" livery, this Cayman participates in the Cayman Interseries. What if? Although cool to look at on the race track, I don't think this one will ever make it to the streets.
 And how cool is this? I snapped this photo at Rennsport Reunion IV outside European Collectibles booth. I want one!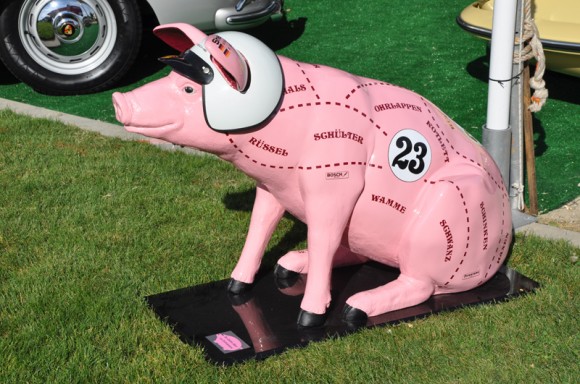 Photos: 9 Magazine
Rendering: Milanno Artworks