What Defines a "Real" Porsche?
I recently heard someone say "The only REAL Porsche is a 911 built before 1989. All of the rest just don't count." While everyone is entitled to an opinion, I can say beyond a shadow of a doubt that this person's opinion is not only wrong, but downright ignorant. Porsche is more complex than that, something that is indefinable, something altogether different. Whether a car is a Porsche or not is not up for debate, it just is. Every single car to ever leave the factory gates is a Porsche, and that is a title that cannot be revoked.
There are those that would deride the 914 as being "just a Volkswagen", or the 924 as "too slow". This is not to mention the negativity portrayed when the Cayenne or Panamera is brought up in conversation. Sure, they are not 911s, but it only takes a short trip to realize that each of them are true Porsche cars in their own way. The definition of Porsche has surely changed over the years, but that is not to say that the goals of the company were not achieved by this change of definition. An entry level Porsche is no less a Porsche simply because of its slightly lowered price tag. A Porsche cannot be called anything else, simply because it has four doors.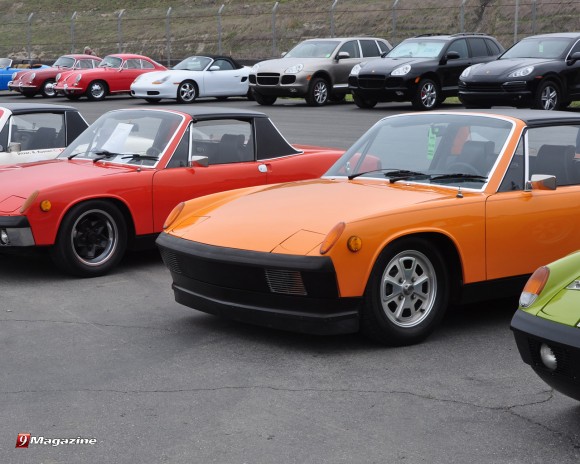 The 914 is a phenomenal car. I regard the 2-liter six cylinder versions among the best cars Porsche ever produced. 912s are, in my opinion, sometimes better than their 911 compatriots. It is possible that the most under appreciated car in history is the 924. Granted the 2 liter Audi-sourced four cylinder engine is not exactly inspiring, Porsche cobbled together parts from any bin they could find to create one of the best sporting car chassis ever. It was so good, Porsche kept it around mostly unchanged through the 944 and 968. A chassis developed in 1976 had the staying power to be used through the end of 1995, and people have the gall to disregard it as an also ran? Completely inconsiderate.
I won't argue that a vintage aircooled 911 is a true thing of awe. The pre-74 long-hood models are among my favorite designs of all time. The rear engine handling dynamics, while unique, become quickly familiar and exploitable. That engine, though, is likely the best part. Easily tractable power, aurally stimulating exhaust notes, and a completely analog experience are all within reach when you twist the key of a 911, but that does not make it the only Porsche. Every car Porsche builds is for a purpose, and so long as that purpose is what you have in mind before departing, you will enjoy your experience. I am equally excited at the prospect of driving my little hotrod 944 as I am about any number of other Porsche.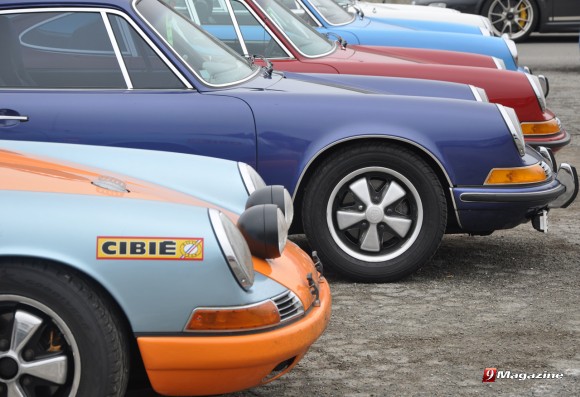 I've been behind the wheel of many p-cars, from a 1952 bent window coupe, to a 997 GT3 RS 4.0, from a 68 912, to a 991 Carrera S, many hours behind the wheel of that aforementioned 83 944, a Carrera GT, and countless 996, 997, and even the occasional Cayenne Turbo. While each experience is different, it is just that; an experience. Different though they are, each car provides a bit of grandiose, a little gravitas, a dash of excitement. They are all Porsches, and they all count.
Photos: 9 Magazine