Want to Win A Patrick Long Signed Custom Oakley Racing Suit?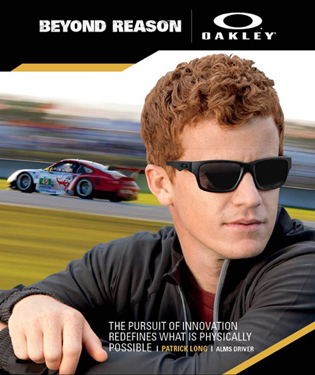 Come'on who dosen't!
Enter to win a custom Oakley racing suit signed by Patrick Long. Just go into a Sunglass Hut, take a creative photo of yourself wearing the new Jupiter Factory Lite glasses, and upload it to Twitter with the #SGHPatLong hashtag. It's that easy!
One winner will receive an Oakley Custom Race Suit personally autographed by Patrick Long, approximate retail value (ARV $2,100).
Judging will be based on:  a) photo style/quality; and, b) creativity/originality. So go ahead, get a little crazy!
The new Jupiter Factory Lite glasses are made of premium carbon fiber and aluminum materials and feature High Definition Optics. Exclusive color combinations are found only at Sunglass Hut.
The Oakley® Patrick Long Custom Race Suit Photo Promotion begins on September 20, 2012, and ends on October 3, 2012. Full details and official contest rules can be found here: Sunglass Hut