VIDEO: The Making of RWB USA 993 #5 Rauh-Welt Begriff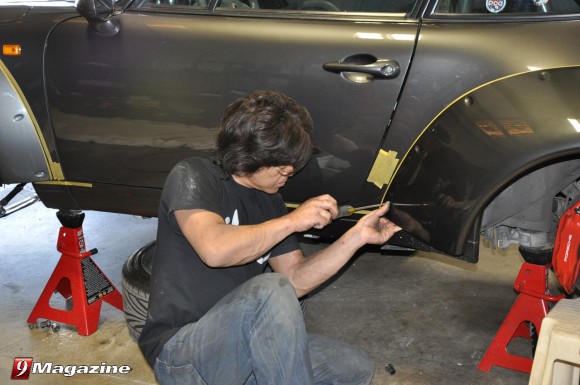 9 Magazine had a rare opportunity to spend time with Nakai-San of Rauh-Welt Begriff / RWB while he created this 993 Wide-Body mastepiece for a USA Customer. This RWB 993 is #5 in the USA and will be featured in the May / June 2012 issue of 9 Magazine.
The process to build this RWB took Nakai-San about a week from start to finish. The parts were shipped ahead of time from Japan and painted to match before he arrived.
The wide-body fenders were trial fitted, and then installed after the OE fenders were cut and removed. The front bumper, side skirts, signature whale-tail and wheels were then installed.
The finished product is the one of the most wicked and highest quality kits for Porsche available today. It's no wonder RWB is the hottest trend in the industry. Nakai-San's attention to detail and superior craftsmanship is evident at every angle.
Our video editing skills are not quite there yet, but we hope you enjoy this simple production and rare behind the scenes look at the masterful Nakai-San making this wide body 993!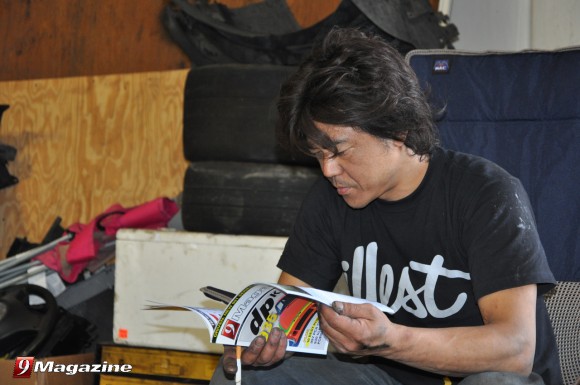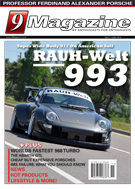 Here is a sneak preview of the next issue of 9 Magazine dedicated to Ferdinand Alexander "Butzi" Porsche featuring this RWB 993, the world's fastest 968, IMS Failure: What you should know, The Abarth GTL & More!
Easch issue of 9 Magazine is packed cover to cover with Porsche content for enthusiasts. We are also available for your iPad and Android tablet! Look for us in the iTunes Store or the Android Market.
Subscribe today for only $13.95 (US) and receive six issue of 9 Magazine delivered directly to your door!
Photos: 9 Magazine