VIDEO: New 911 Carrera 4S On Wet Roads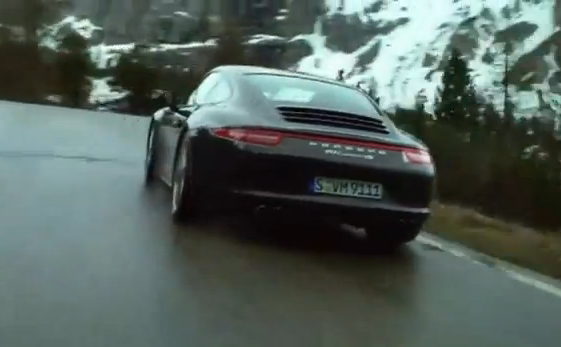 The new Porsche 911 Carrera 4 was intoduced earlier this week and more footage has been released by Porsche for our viewing pleasure. Watch along as Porsche Factory Driver Patrick Long carves up the wet mountain side in the new C4 and explains PTV and the new PDCC. The two new models receive 4 wheel drive and some suspension upgrades that make them worth a new look.
The Carrera 4 will be powered by a 3.4-liter, flat-six engine with 345-hp and 288 lb-ft of torque, while the 4S will sport a 3.8-liter, flat-six with 394-hp and 324 lb-ft of torque.
Source: Youtube