VIDEO: Jay Kay's Porsche 911 Carrera 2.7 RS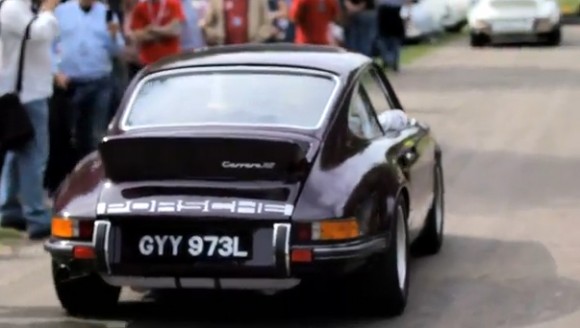 "It's just one of things that gets in your blood…" Says Jay Kay.
Porsche fans come in all different varieties. Some are pool souls who could only wish they could have one of the best cars in the world, and others are super rich athletes and celebrities who have it all. Then there's everything in between.
In this video Porsche's Gordon Robertson talks with Jamiroquai frontman and Porsche fanatic Jay Kay about his beautiful Aubergine 911 Carrera 2.7 RS while at the Hedingham Castle in Essex during the 40th anniversary celebration. Classics at the Castle is a very special Porsche car show held annually. This year marks 40 years of the 'RS' and to celebrate a wonderful collection of iconic 911 RS models were gathered together.
If you remember recenly, the Jamiroquai music for the song White Knuckle Ride featured a 911 Carrera RS 2.7. The car in the video was blue, so unless I've become color blind, this is a different car from the music video.
The video also includes some vintage footage of the RS and early 911′s which we think you all will enjoy!
Source: Youtube