VIDEO: 918 Spyder Caught Testing On The Streets Of Germany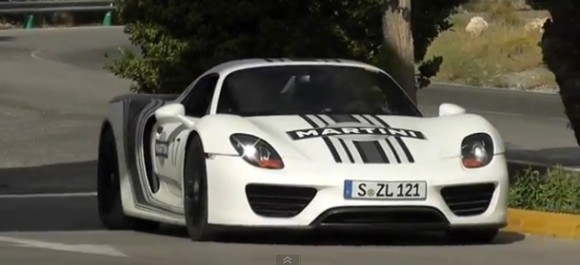 More video of the 918 Spyder has surfaced while undergoing another round of testing. The Porsche 918 Spyder was recently caught driving around town in Germany wearing Martini livery.
The video shows the Porsche 918 Spyder in what we believe to be the latest production ready iteration without any additional side air intakes as seen in the 918 video that went viral last week and was later made private by the contributor. This is for sure some great footage, and clearly shows the 918 from every angle.
The sound of the 918 was also captured on this video and it's interesting to hear as well as see the prototype. We have yet to hear (or not hear for that matter) the 918 Spyder in Hybrid mode which what makes the 918 Spyder truly special.
 
SEE THE VIDEO HERE:
Source: Youtube / Cars Caught Cold