Unbelievable Carnage: 911 GT2 RS Wreckage Photos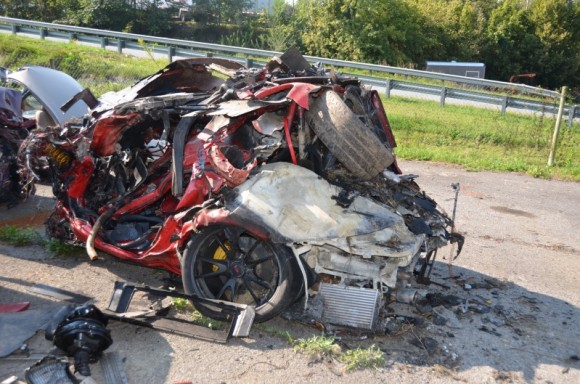 Every once in a while I see something that makes me totally ill. Take for example these photos of an absolutely horrific accident involving a Porsche 911 GT2 RS which were posted by a member of the Luxury4Play forum.
The story behind the photos remains unclear, however, it has been said that the red GT2 RS in the photos had been delivered to a new owner four hours before the accident occurred. Apparently the GT2 RS hit a semi-truck at 160mph. The entire car was crushed into an unrecognizable pile of rubble.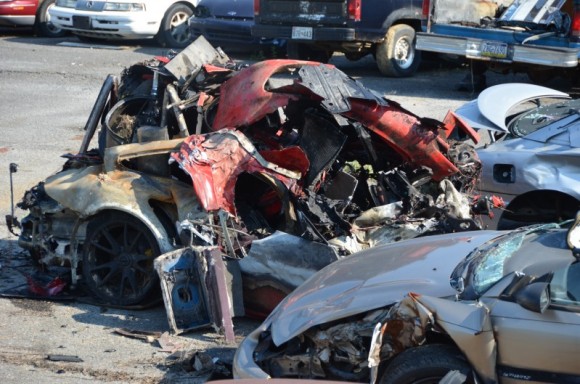 As you'll see from the pictures, there isn't much left of the GT2 RS, and don't think that anyone could survive such an incident. Our hearts and thoughts go out to the driver and family of this terrible accident.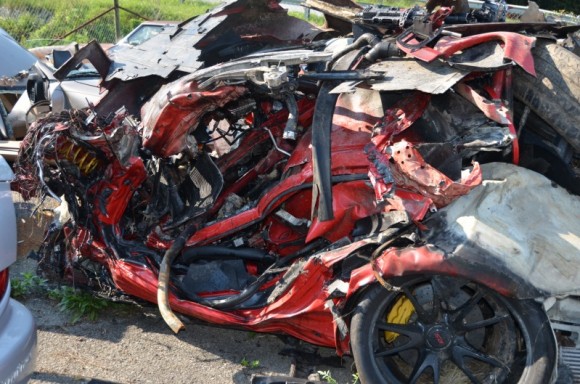 Source: Luxury4play