TRG Heads to Barber Motorsports Park with Formidable Two-Car Entry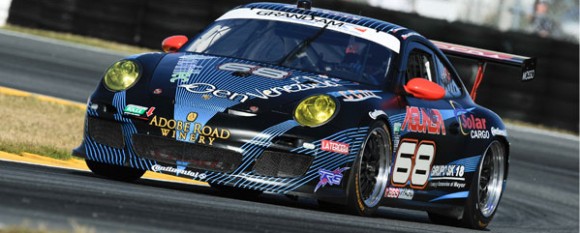 With the frenzy of Daytona's 24 Hours a distant memory, TRG resumes its 2012 GRAND-AM Rolex Sports Car Series season this weekend at Barber Motorsports Park near Birmingham, AL, for the Porsche 250.
TRG heads into Round Two of the GRAND-AM series after a strong showing at Daytona where it claimed its 12th podium in 11 years with all five of its cars finishing the race while improving their positions in GT class. Beginning with this weekend's Porsche 250, TRG charges into the season with two cars, both capable of winning the race and vying for the series championship.
Barber Motorsports Park, the 2.3 mile, 17-turn track, is known for its constant series of turns combined with sweeping elevation changes. Drivers Steve Bertheau and Spencer Pumpelly in the No. 67 Sargent & Lundy Porsche 911 GT3 Cup car hope to pick up where they left off at last year's Porsche 250 as they charged through the field late in the race.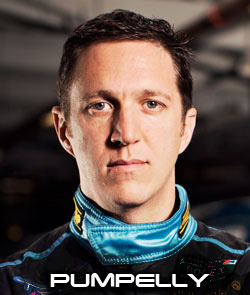 Pumpelly and Bertheau look to build on their 2011 season successes. Pumpelly celebrated two GRAND-AM wins among his three podiums and a trip to Le Mans. Bertheau had a break-out GRAND-AM season with two wins in the GT Category in his initial season, including his inaugural race, the prestigious Rolex 24.
"I am really looking forward to running at Barber. Last year was an amazing experience," said Bertheau. "Spencer was truly a great guy from whom to learn some of the ropes, and now we are ready to tackle a full season together. His brilliant drive through the pack was the highlight of last year's race. We'll be ready to make another run at it this week."
TRG's second car with the recently announced addition of Emilio Di Guida and Jeroen Bleekemolen, gives TRG one of its strongest entries in recent years. With five championship wins in Venezuela, Di Guida joined TRG in 2011, racing at Road America and Laguna Seca. Di Guida shared the all-South American TRG entry at this year's Daytona 24 Hours, a drive that saw the car steadily climb through the GT class.
Di Guida teams up with Bleekemolen, the Dutch racing driver, in the No. 68 Porsche in what looks to be a formidable combination. Bleekemolen's experience ranges from DTM to Formula 3. As a multi-time winner of the Porsche Supercup Championship, he has become recognized among the world's elite Porsche drivers. He joined TRG for his third Rolex 24 at Daytona in its famed No. 67, teaming with Bertheau, Wolf Henzler, Marc Goossens and Pumpelly, helping to guide the car to within nine seconds of a GT victory.
"It is really nice to be heading to Barber with these two strong lineups", said team owner Kevin Buckler. "After such an incredible run with Steve last year, it is great to have him back for a full season and going for a championship. He continues to improve at every event. Spencer is a rock and at the top of his game right now. He is always a threat to win whenever he gets in the car. Both Emilio and Jeroen did a great job for us at the Rolex 24 earlier this year. Emilio just keeps improving each race and has shown some real leadership skills. And Jeroen is unquestionably one of the best talents in the paddock. This will be a very formidable team and I am really excited to be with all these guys."
The Porsche 250 Grand-Am from Barber Motorsports Park can be seen March 31, 2012 at 4:00 PM EDT, on SPEED.
Source: TRG