Topcar Stingray GTR Panamera Limited To 25 Units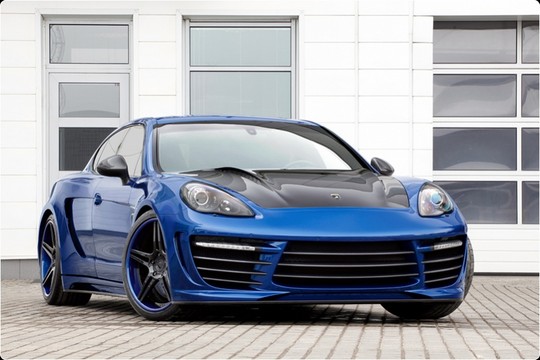 Russian tuner TopCar will unveil another variant of its new Stingray kit for the Porsche Panamera at the 2012 Top Marques in Monaco. The new Stingray GTR is a limited edition model with only 25 units being produced. You might recall our previous coverage on one of the 25 units that was over-the-top and finished in crocodial leather and real gold.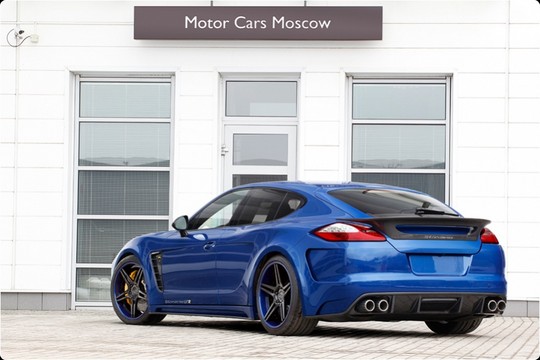 The 7th unit, shown here is finished in blue will be on display at the 2012 Monaco event.
TopCar's Stingray kit for the Panamera is made entirely out of carbon and Kevlar, and includes new front and rear bumpers, a unique hood, side skirts, rear diffuser, rear spoiler, side vents and new tailpipes. Ultra-light forged rims have been supplied by ADV.1
TopCar's optional performance package lets the owner decide how much power they want. They offer an upgrade kit that includes a new intake manifold and sport air filter along with a new performance  exhaust system that can take the power up to 600hp.
Source: TopCar