Time Is Flying By: New 2013 Porsche Calandar Available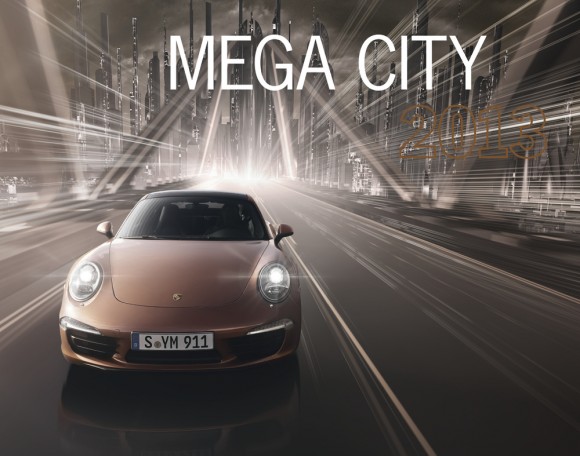 With the artistically designed wall calendar "Mega City", Porsche Lizenz- und Handelsgesellschaft mbH & Co. KG offers twelve good reasons to look forward to the future now. Form, colour and technology combine in the official Porsche Cal-endar 2013 to create a unique symbiosis, promising unusual Porsche moments throughout the year.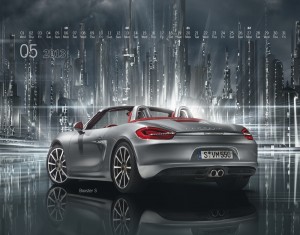 Month for month, the multiple award-winning Porsche Calendar 2013 in the format 59 times 55.5 centimetres guarantees an exciting year. "Mega City" displays the full sporting spectrum of the Porsche range – in a completely unexpected setting. Rather than design graphics, this year's Porsche Calendar features striking perspectives based on realistically photographed vehicles, shown against a futuristic Mega City backdrop. Contrasts in harmony: the colours of the automobiles are reflected in the tones of their surroundings, creating a harmonious whole. There is also an overview page presenting all the calendar motifs, together with information on the individual vehicles.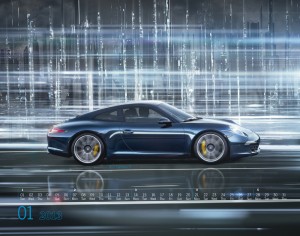 This year, too, the official Porsche Calendar comes with an exclusive, 40 millimetre diameter collector's medal showing the new Porsche 911 Carrera 4S (Type 991) on the front and the calendar motto with the number of the year, 2013, on the reverse side. The official Porsche Calendar with the medal costs 39 Euro and is available as of now in Porsche Centres worldwide, and on the Internet at http://shop3.porsche.com/usa/
Source: Porsche