Test Your Porsche knowledge and Win A Trip To Leipzig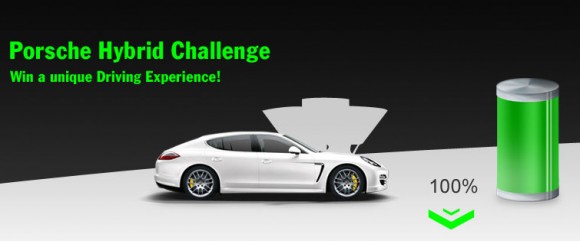 Take the Hybrid Challenge with 3 of your friends and win a unique driving experience in a Porsche Panamera S Hybrid at Porsche Leipzig
Porsche has introduced a new contest using Facebook. Your mission: Set up a team of experts with 3 of your Facebook friends. Each of you has to answer one of the 4 questions and each answer will be charging the battery of the Porsche hybrid drive a little more. But the clock is running, and measures the time that you need to fully charge the battery.
The fastest team wins a memorable driving experience in our factory at Porsche Leipzig. The event will take place on November 11, 2012. For more details, on the prize, click below.
4 questions to answer. Sounds easy. But these questions have it all!
Description of the Prize
Porsche is delighted to offer the complete Porsche experience – encapsulated in a perfect day at Porsche Leipzig. The prize includes:
Travel to Leipzig by plane (Economy class) or train
Accommodation in Leipzig for 4 persons (two nights/ person)
Driving Experience in Leipzig including Factory tour and lunch
Video production by professional film team
Are you ready? Official rules can be found online at Porsche's Facebook App page
Source: Porsche [via Facebook]