Test Driven & Approved By Hurley Haywood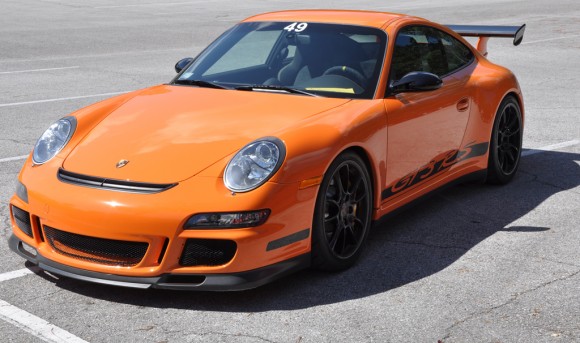 I came across this beautiful Orange 911 GT3 RS yesterday at a PCA event and was surprised to see a decal adhered to the windshield that read "This Porsche Was Test Driven And Approved by Hurley Haywood."  I had never seen this before and was very intrigued.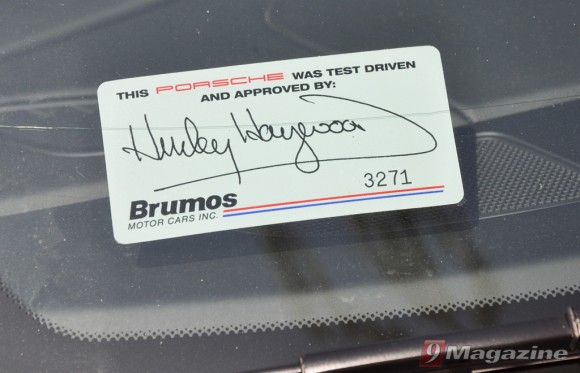 Apparently Brumos Motors in Jacksonville, FL has devised a brilliant marketing program to identify which vehicles have been test driven by Porsche race driver legend Hurley Haywood.
Haywood who won the 24 Hours of Le Mans in 1977 in a Porsche 936, in 1983 in a Porsche 956 and again in 1994 in a Porsche 962 is also the most successful driver at the 24 Hours of Daytona with 5 wins (1973, 1975, 1977, 1979, and 1991). Haywood has also won the 12 Hours of Sebring in 1973 and 1981.
Not sure how many vehicles Mr. Haywood test drives for Brumos, but from the looks of the decal number, it's in the thousands. Does this add value to the vehicle? It certainly adds the "Cool factor"…The bottom line is that if  it's good enough for Hurley Haywood – It's certainly good enough for me!
Photos: 9 Magazine