Tech Tactics West 2011- Dedicated To Educating Porschephiles
Don't Miss Tech Tactics West 2011 which will be held November 12-13, 2011. Last Day to register is Nov. 4, 2011! 
Tech Tactics is a day dedicated to all things Porsche related to Tech.  From how to balance Weber carburetors for your 1970 Porsche 911S to understanding how your GTS Hybrid works.
The event was born in 1980 in the heart of Zone One at the Harley Hotel north of Harford, CT. It quickly outgrew this facility and moved to the Springfield Sheraton where it resided for over twenty years.  By the 1990's it was the premier technical weekend for PCA with some renowned speakers; such as, Norbert Singer, Phil Hill, Derek Bell, and Brian Redman.
By 2007 attendance was dwindling and new venue was in order. The event was moved to the Farnbacher-Loles facility in Danbury, CT. This move regenerated interest in the event with over 250 attendees. With the demise of the F-L facility, we have moved again and have changed the direction slightly in terms of the format.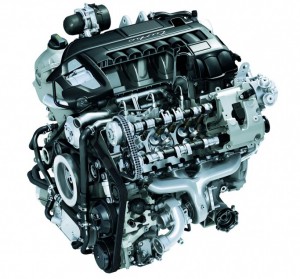 Tech Tactics 2011 has become a PCA National event and will be hosted at the PCNA Training facility in Ontario, CA. This facility is perfect for a "hands on" type of event. This facility is used to train Porsche technicians on the intricacies of the new Porsches. It is equipped with the state of the art classrooms with lifts and drive train assemblies which will be available for our event,.  Tech Tactics West will be held November 12-13 and will be limited to 125 entrants per day. The day will consist of lectures by PCNA Field Specialists and members of the PCA Technical Committee as well as a special guest speaker from the Porsche factory.
Register today at http://pca.motorsportsreg.com. When you register, look at the topics covered under each 'colored' class.  If you pick RED, you will attend those classes. Since we want to keep the size of the classes manageable, switching classes will not be allowed.  This will ensure an ideal experience for each 'student'.  If the colored class you wish to attend is sold out, you may get on a wait list or choose another color. Also consider attending on Saturday instead.
Tech Tactics 2011 Ontario Facility Speaker list
Porsche Cars North America Speakers
Butcher, Gary
Gary was a technical representative for Cessna aircraft and managed the service facilities for ten tears. In 1987, he joined the Porsche Aviation Products and is an expert on the PFM 3200 aircraft engine. In 2005 he became a Technical Instructor for PCNA.
Topic: Hybrid Technology in the Porsche Cayenne and Panamera. 991 Presentation
Cherry, Andy
Andy has over thirty-five years in the automotive industry with twenty-five years with PCNA. Andy has over twenty years as a Technical Training Instructor with PCNAS and over thirty years as a credentialed Instructor in the states of California and Nevada.
Topic: Automatic Cruise Control and Lane Change Assist
Kukavica, Mike
Mike has spent over 20 years experience in the collision repair industry in wide ranging roles from structural technician to collision repair instructor for several vehicle manufacturers. Since joining PCNA in 2008, he manages the Porsche Approved Collision Center Program and develops & delivers the body shop training offered by the Technical Training department.
Topic: Porsche Vehicles and Collision Repair
Porsche Club of America Technical Committee Speakers
Anderson, Bruce
Bruce has been working on Porsches for almost fifty years. He started on 356 cars and motors and graduated to the 911 model in 1966. He was the National Technical Committee Chairman for over two decades. He was the engine builder of the race team that won the prestigious Porsche Cup, Porsche Team Cup, IMSA, GTR, GT and GTO championships and the World Endurance Championship. Bruce continues today to be the most recognizable PCA member and his knowledge is sought by all members.
Topic: Evolution of the 911 engine
Caldwell, Allan
Allan is a former aeronautical engineer who has owned nine Porsches since 1958. Actively engaged in military aircraft research and development over a forty year career, he discovered that basic engineering fundamentals apply directly to the ownership, operation and maintenance of Porsches. Allan's helpful articles began appearing in Panorama as early as 1972. He joined the PCA Tech Committee in 1989 and has been the Technical Advisor for both 914 and early 911 models. He is presently the Technical Editor of Panorama.
Topic: Porsche Electrical Systems and Diagnosis: The presentation will provide a review of Porsche electrical systems and their wiring diagrams from 356 models to the 996 Carreras. The discussion will describe variations in diagram types and how to use them along with trouble shooting and typical owner problems. The wiring diagram sources and electrical references will be discussed.
Powell, Chris
Chris has been a Porsche enthusiast since he was 15 and now is a thirty-six year member of PCA. He has a BS in Chemistry from Harvey Mudd College. He trained as a mechanic at the Seattle Porsche dealership for four years before serving as crew chief and engine builder for the Bayside Racing IMSA Team for seven years. He presently owns a shop in the Seattle area servicing Porsches for over twenty-five years.
Topic: Diagnosis of 911 fuel injection problems
Smith, Peter
Peter has been a Porsche Technician for over thirty years and a factory Master Tech for almost as long. Pete joined PCA in 1999 and became the Boxster expert on the Tech Committee. He is also an active driver in PCA DE and Club Race events and worked on an Indy Lights team, GTO Team and IMSA Firehawk Team with factory lightweight 944S2s. He is presently the PCA Tech Committee Chairman.
Topic: Peter will discuss the "ins and outs" of the Durametric Unit with a live demonstration on a Porsche.
For More information please visit: Tech Tactics 2011
Source: Motorsportreg.com/PCA