Team Falken Tire 'Waves The Green' For an Expansive Motorsports Program for 2013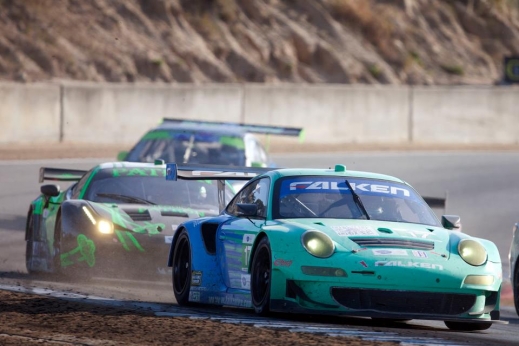 Falken Tire, a leader in high performance tires for cars and trucks, has set an aggressive plan for its extensive motorsports programs, which include continued participation in the American Le Mans Series, Formula Drift, King of the Hammers and Supercross.
"Racing in all its forms is the ultimate proving ground for research and development and the perfect environment to authenticate Falken's product," said Nick Fousekis, Falken's Director of Motorsports Marketing and Events. "For many of the series in which we participate, such as Formula Drift and King of the Hammers, we utilize off-the-shelf tires, which allow us to showcase their key attributes under extreme conditions as well as learn from those experiences."
In the highly contested GT Class ALMS competition, Falken engineers continue to ramp up further as Falken plans an "intense testing schedule in 2013," according to Derrick Walker, who will return for his third year as team manager of Falken's ALMS program. Both Bryan Sellers and Wolf Henzler, who have scored three victories in their two years together as co-drivers of the Team Falken Porsche 911 GT3 RSR, will continue their strong partnership in 2013.
The ALMS will merge with its road racing counterpart, the Grand Am series, in 2014, to form a single North American sanctioning body and racing program, which will produce an even stronger competitive line-up than Team Falken presently faces in the GT class "We are very happy to see the Falken Tire program continuing with the same elements for 2013," added Jens Walther, President and CEO of Porsche Motorsports, North America. Wolf has been an integral part of the program for three years and with his professional, competitive and team spirit he is the perfect complement to Falken's very professional program. We are proud that Team Falken Tires has requested his services again in 2013 for their Porsche 911 GT3 RSR."
Source: Falken Motorsports