Team Falken Tire Adds Porsche Driver Nick Tandy for Sebring 12 Hour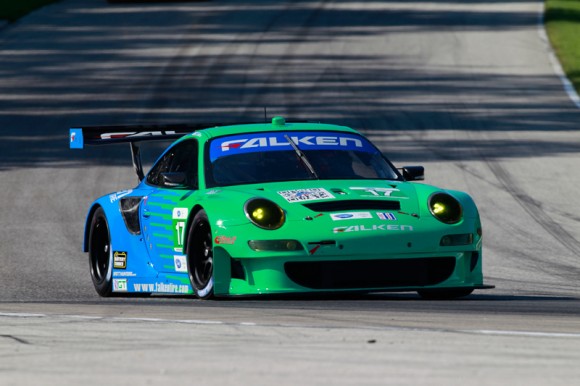 Team Falken Tire drivers Bryan Sellers and Wolf Henzler will be joined by Porsche Factory driver Nick Tandy for select races in the 2013 American Le Mans Series schedule. Under returning Team Manager Derrick Walker, Tandy will stand as the third Falken Tire driver at the 12 Hours of Sebring season opener on  March 13-16.
"To join Wolf and Bryan, and Derrick Walker's team is an honor and something I intend to make the most of," said Tandy. "Falken Tire has been having great results with its partnership with Porsche on both sides of the Atlantic and I hope to be able to contribute to even more development and success." Tandy, 28, became Porsche's 10th Factory driver in December following his championship win of 2012 Porsche Cup, as well as the  2011 Porsche Carrera Cup Deutchland Championship.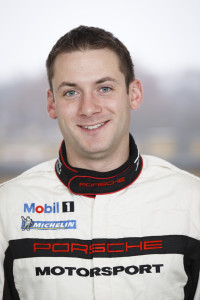 "It is great to have Nick on board, and a fellow countryman at that," said Derrick Walker. "With a wide range of experience in working with Porsche, he will be for sure an asset to the Falken Motorsports program."
"Nick will be a great contribution to Team Falken Tire," agreed Bryan Sellers. "He was very successful last year in the RSR and will be able to bring a new perspective and outlook to our tire development. We are very excited to be welcoming into our team. "
Tandy will be the second Porsche Works driver with Falken Tire, joining six-year Works driver Wolf Henlzer. "I'm looking forward to have a Porsche Factory Driver as our third Driver for the Sebring 12h this year," said Henzler. "Last year, Nick showed everybody in Open GT last year that he is a fast driver in a Porsche 911 GT3 RSR and is consistent behind the wheel. I am sure he will fit in our team perfectly."
The 2013 American Le Mans Series race season starts with the series Winter Test February 7-8, allowing teams to make final preparations before the 12 Hours of Sebring in March. Team Falken Tire will return with the 2012 Porsche 911 GT3 RSR in the continuation of the quest of the ALMS GT Championship.
Source: Team Falken Tire