Super-Rare Prototype Porsche 959 To Be Auctioned By Barrett-Jackson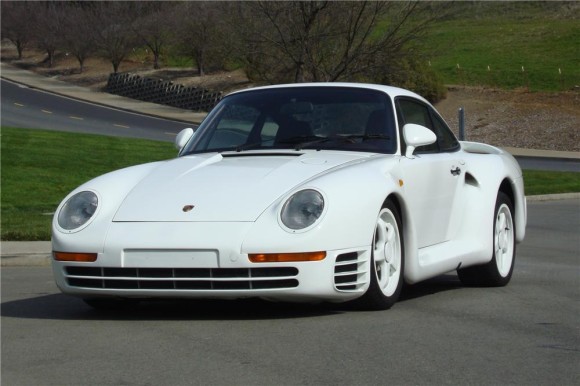 One of the original factory cars used by engineers to develop the 1980s supercar to be auctioned off
Barrett-Jackson is offering one of the rarest and most desirable of all road-going Porsches at its Scottsdale auction, a factory prototype for the groundbreaking 959 super sports car (Lot #5011). Imagine owning one of the few remaining prototype 959s? This car is one of two running prototypes and one of only four survivors.
In October of 1983, Porsche A.G. announced they would produce 200 Street Version 959s and would sell them to the lucky 200 new owners who are on the Porsche's VIP list. For three  years Porsche engineers studied and worked on the 959s prototypes and designs.
The street version of the 959 debuted at the 1985 Frankfurt Motor Show as a 1986 model, these were pre-production model carrying the Porsche 930 Turbo chassis numbers. In 1985, Helmut Bott, head of the 959 development, had taken 29 of 1986 model 930 Turbo chassis from the Porsche factory to turn them into the 959 pre-production prototypes and these were called Code F, N and V. These 29 prototypes were the latest prototypes and they were used for various final tests, media coverage, crush tests and road tests.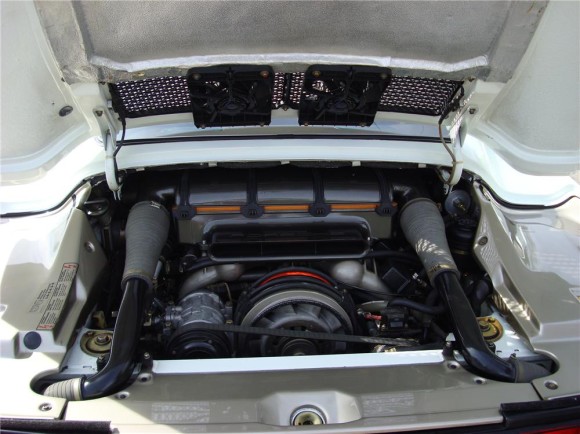 This car is one of the 7 V-series prototypes and it was used as the chassis, ABS development car which was seen at the famous high speed testing facilities like Nardo, Italy and Minerva, France. Sadly most of the 29 prototype 959s were destroyed and scrapped by the Porsche factory after the 959 project had ended, this particular prototype became one of only four surviving and also one of only two running prototypes in existence still wearing its original pre-production Dunlops with its original prototype light weight wheels. All
production 959s were delivered with Bridgestone RE71s with production type wheels.
We will have to wait and see if this Prototype 959 continues the trend of record breaking auction prices for vintage Porsche vehicles. Our guess is that it will, and will start 2013 off with another unbelieveable price paid.  The 42nd annual Barrett-Jackson Scottsdale auction takes place Jan 13-20 at WestWorld, with 39 hours of live coverage on SPEED.  For more information about the January event, see Barrett-Jackson.com.
Source/Photos: Barrett-Jackson