Stoddard Hosts Its 25th Swap Meet and Car Show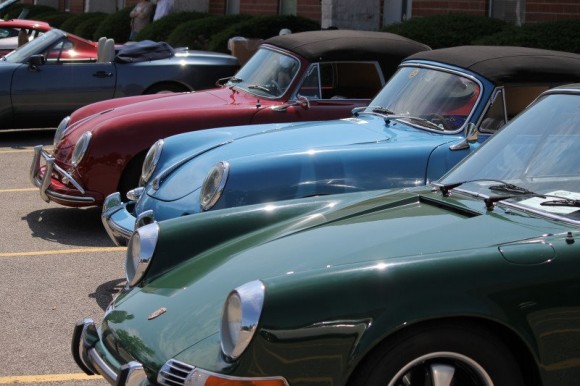 Last Saturday, Stoddard played host to their 25th annual swap meet and car show.  The show was nothing less than legendary by Ohio standards, and the swap meet held vendor and supplier booths from all over the country, and even some of our neighbors to the north, including the all-around good guys from Restoration Design.  Other notables from the area were in attendance, including Panel Werks, and our local Premier Dealer: Porsche of North Olmstead.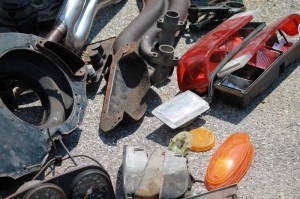 The car show held many treasures in and of itself.  The car show could have been held as a standalone event and drawn just as large of a crowd.  In attendance there were several 356 models, many 911s including a brand new RS 4.0, and even extraordinarily clean low mileage examples of both a 928 S4, and a 968 Coupe.  Cabriolets, Speedsters, Carreras, SCs, 930s, twin cams, and Turbos were all well represented among the rows of Porsches.  I wish I had had more time to inspect each with a fine toothed comb.  There was a particularly clean 914 that even drew my attention.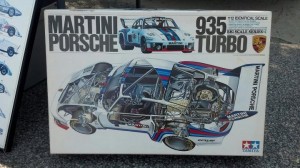 As for the swap meet, each booth was even more impressive than the previous.  Stoddard showed off their own wares, while several enthusiasts bore their own collections for all to see.  While I managed to sell a few items from my own collection, I added much more to it than was removed.  I left the show with a handful of vintage Porsche Christmas cards in 914 motif, and a 1:12 scale Martini 935 by Tamiya.  While both were an absolute bargain, I managed to leave the swap meet with less spare cash than what was pocketed when I left home that morning.
I certainly plan to make it to the event next year for the 26th, and you should, too.
We've posted more photos on our
Facebook page
, please stop by there and check them out!
Photos: Brad Brownell