Spy Video of 2014 Porsche Macan Surfaces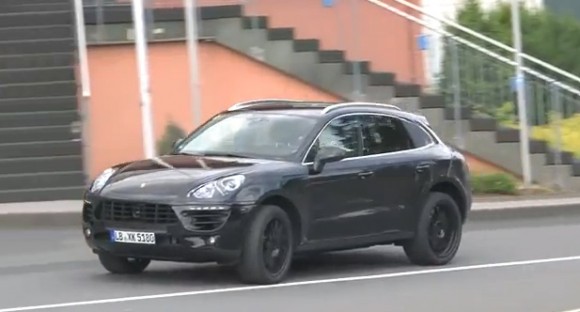 Spy Video of the new 2014 Porsche Macan was recently captured and posted to Youtube. The latest video of the compact Porsche SUV leaves very little to the imagination. As you can see, the new "Macan" is wearing very little camouflage and seen here traveling candidly through the streets of Germany. The second part of the vdieo shows the new Macan on the track at the Nurburgring. 
It's hard to judge the actual size of the Macan, but this video provides a glimpse as it compares to the 911 which is seen in comparison on the track. The new Macan looks larger than we had expected and we will just have to wait and see. 
As the fifth Porsche model line, the Macan is a central plank of Strategy 2018, by which the sports car manufacturer wishes to expand its model portfolio. Porsche intends the Macan to emulate the success of the Cayenne. The SUV will start coming off the production lines in Leipzig in 2013. Porsche has recently announced the Leipzig plant is growing and gearing up for production of the new Porsche Macan. To that end, the site in this city in Saxony is being expanded into a fully-fledged production plant including body assembly line and paint shop – with 500 million euro of investment one of the biggest building projects in Porsche's corporate history
Source: Youtube