SpeedART Unveils SP81-R Based on New 981 Boxster S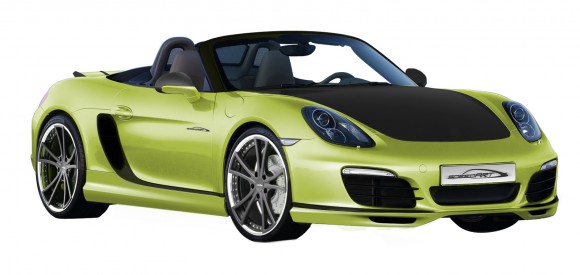 The newest creation from German Porsche tuner SpeedART is the SP81-R (based on the new Boxster/S typ 981).
The SP81-R bodykit includes a new rear wing, rear diffusor, side skirts and a front chin spoiler. This new rear wing is developed for mounting on the rear deck lid over the original spoiler with an impressive new design of the mounting feet.
Power upgrades:
There are different levels of power kits for both brand new 981 Boxster and Boxster S engines. Starting with a complete modified sport exhaust system with sport-catalysts and manifolds (optionally combined with a sound switch function), there will be a perfect calibration of the ECU map to increase the power of the 981 models up to 20 hp +  20nm including a fascinating and impressive sound.
Sound:
The sport exhaust with sound switch is developed for controlling the sound value of the cars at the individuals pleasure. The sport exhaust could be combined with several different tailpipe versions for maximum individuality and singularity. There will be also different versions of a very light Titanium sport exhaust system for racing enthusiastic costumers available.
Wheels and Rims:
SpeedART offers the modular 20" and  21" LSC- FORGED wheel. This special speedART-LSC wheel is a completely new innovation which is especially made as a super light forged version in 20" and 21" which will be availiable in diffrent colors of the center star and outer rim to emphasize the individuality of each LSC-FORGED wheel.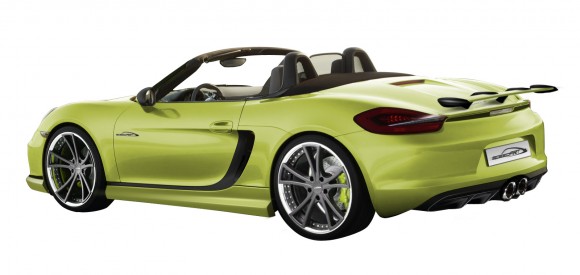 Suspension:
There are different sport suspensions for street and race track use available. Beside the sport suspensions with sport springs or an adjustable sport suspension there is an airlift suspension to maintain the everyday practicability of cars with the SP91-R bodykit.
Interior:
The speedART SP81-R will be shown with a complete new interior design which is made by the very exclusive speedART manufactur. There are many impressive and unique variations of leather and Alcantara fitted in the new 911 for the Geneva Motorshow. A high class and premium new speedART design interieur will convince every visitor.
Source: SpeedArt