SpeedART introduces the SP91-R Based On the 991
The newest invention of german Porsche tuner speedART is called SP91-R (based on the new 911/991 Carrera S.) The new SP91-R bodykit features a newly designed rear wing, rear diffusor, side skirts and a front chin spoiler. This new rear wing is developed for mounting on the original 991 Carrera rear spoiler. The SP91-R bodykit integrates seamlessly into the existing 991 design-line and creates an aggressive look.
SpeedART offers different levels of power kits for both brand new 991 Carrera and Carrera S engines. A complete modified sport exhaust system with sport-catalysts and manifolds (optionally combined with a sound switch function), plus a recalibration of the ECU map  increases the power of the 991 models up to 25 hp.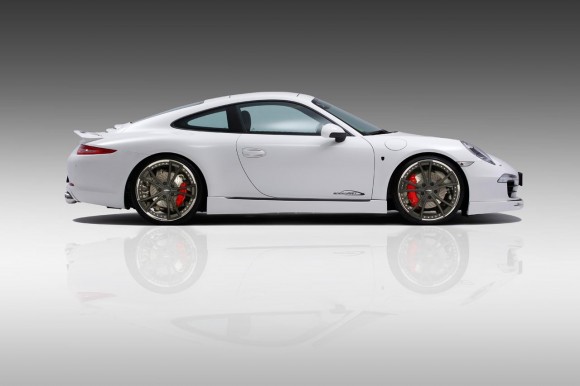 Especially engeenered for the Porsche 991 is the new modular and forged LSC- Forged wheel in 21". This speedART-LSC wheel is a complete new innovation which is especially made as a super light forged version in 21" which will be availiable in diffrent colors of the center star and outer rim to emphasize the individuality of each LSC-Forged wheel.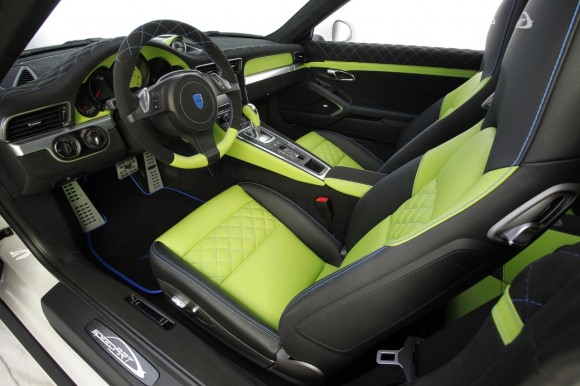 To show the many different variations of the speedART interior, a new and very exclusive interior design was developed. The SP91-R seats, dashboard and door panels are made in an impressive bi-color leather and alcantara combination which is absolutely unique.
Source: SpeedArt.de