SpeedART BTR-II 650 EVO Porsche 997 Turbo Now With Enforced PDK-Gearbox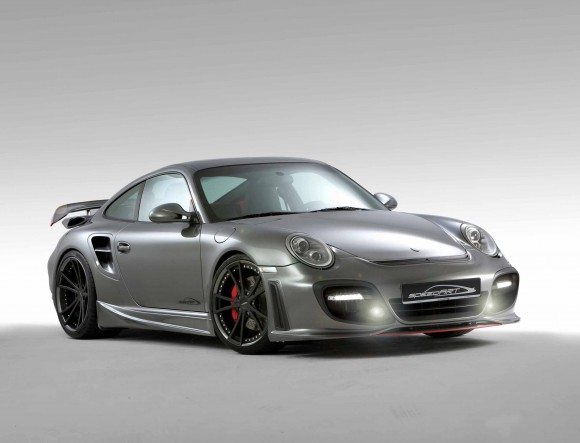 The latest from SpeedART, the  BTR-II 650 EVO, features 650 Horsepower and in addition to the impressive power, the BTR-II 650 EVO is the only Porsche with an enforced PDK-gearbox which is the qualification for an impeccable power transmission. The power increase of 150 Hp consists of a modified Motronic to enlarge the power boost in combination with bigger VTG-turbo chargers, a sport exhaust with sport cats and twin tail pipes plus sport headers/ manifolds, sport air filter and enlarged intercoolers for a better heat dissipation.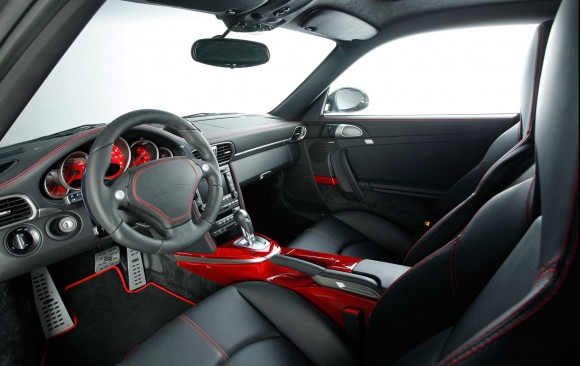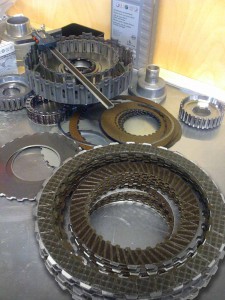 For power upgrades over 900 Nm and 650 hp an enforced PDK is required. The multi-discs in the gearbox are enforced (standard are 6 rings for inner and outer multi-disc-packet. The enforced version has 8 rings for each packet). So the enhanced surface of the rings is able to put over 30% more torque from the engine to the wheels which is required especially while using launch control starts and race track performance. Therewith the BTR-II 650 EVO becomes a unique experience because it had never given a Porsche who shifted faster and stronger.
Source: SpeedArt