SpeedART at Essen Motor Show 2010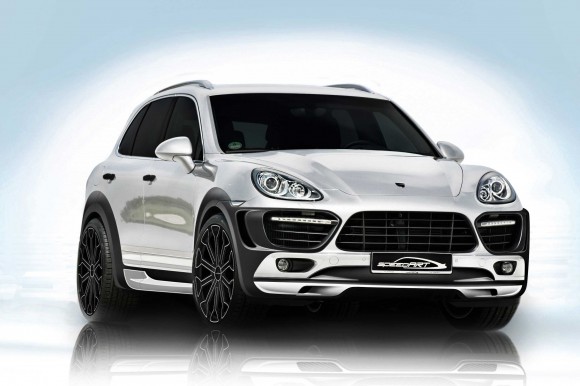 Rutesheim, Germany - Nov. 18, 2010 - As a highlight at this year's Essen Motor Show the Porsche tuner SpeedART from Rutesheim near Stuttgart Germany will present the SpeedHYBRID 450 as the TITAN-EVO completion based on the Cayenne S Hybrid (respectively as TITAN EVO 600 based on Cayenne Turbo). The SpeedART Engine program for the Cayenne 958 provides the following performance upgrades: Hybrid: +70 HP, Cayenne Turbo: up to +100 HP. The SpeedART package developed a power increase to 450 HP on the V6 compressor engine of Cayenne S Hybrid. So the SpeedHYBRID 450 considerably outperforms the power of the Cayenne S series. The sprint from 0-100 km/h reduces from 6.5 Sec. to 5.9 Sec. The Cayenne Turbo is selectively available with 550, 570 or 600 HP.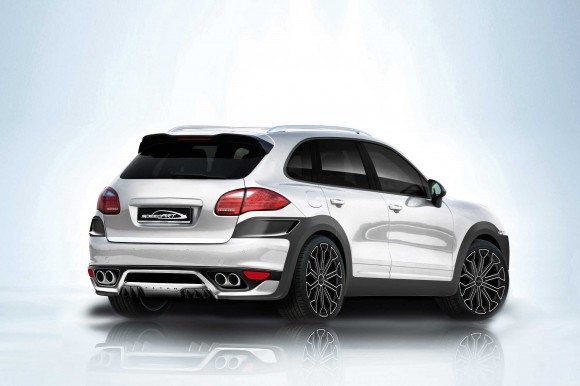 As additional world innovation SpeedART will present two new body kits which can be added to all series Cayenne 958. This kit called the TITAN-EVO aerodynamic kit consists of optimized mounting parts for front- and rear skirt which makes it look much sportier. The selectively combinable wide fender flates in conjunction with the wide side skirts let this Porsche appear as a beefy SUV which imposingly flaunts its strength.
SpeedART provides a sport exhaust system with sound switch control and 2×100 mm twin tailpipes. Thereby SpeedART can achieve this very sporty sound and in addition acoustically emphasis its power increase.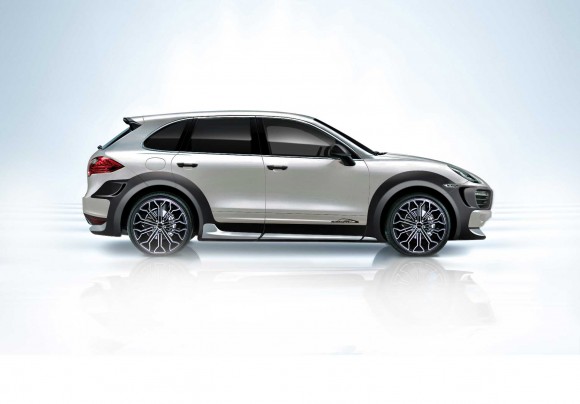 As another highlight and presented worldwide for the first time, SpeedART developed and designed 23" wheel for the Cayenne which is called CTS-FORGED. This forged and weight-optimized 1-piece screwed wheelset is available in the size 11 x 23" with 315/25 ZR 23" tires. Because of a special forging method we made it possible that the weight of the CTS-wheels is lower than the weight of a cast 21" wheel despite of its impressive size of 23". That means that there are no extra consumptions or comfort losings because of the bigger wheels.
In the range of interior creation almost every wish of the customer is possible. For example the fair car will be showed with sporty carbon fiber single shell-type seats and special interior colours. As a very special innovation and for the first time the new TITAN-EVO will be seen with a rear-seat-entertainment-system with iPad- and iPhone docking station.
As a further premier on the Essen Motor Show 2010 we will expose the SpeedART BTR-II 650 EVO. The SpeedART Bi-Turbo-Racer is based on the new 997 Turbo with PDK-gearbox.
Source: SpeedART