Shaquille O'Neal's Porsche Panamera For Sale on AutoTrader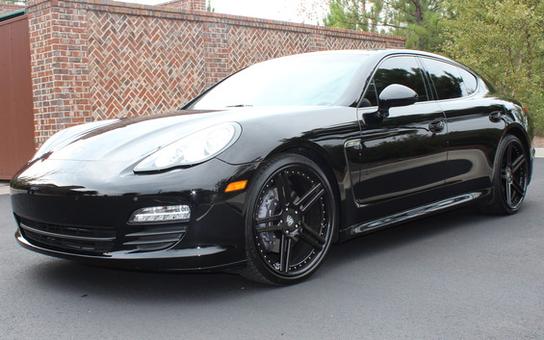 Looking for a Panamera with high-end custom wheels and extra, extra Legroom?
Well your dream car is finally here. Shaquille O'Neal, the 15-time NBA All-Star and 4-time NBA Champion's 2011 Porsche Panamera 4 is currently listed for sale on AutoTrader.com.
The Black Porsche Panamera 4 once owned by the NBA superstar is being offered for sale by C2G Motorsports in Decatur, GA.  According to Bruce, the Internet manager at C2G Motorsports, O'Neal purchased this Panamera new off of the showroom floor. Shaq then took the Panamera to West Coast Customs -a famous California tuning shop well-known for its work with MTV's Pimp My Ride TV show – just weeks after his purchase. There, the Panamera received 22-inch, 3-piece Modulare wheels painted black with a satin finish. West Coast Customs also moved back the driver's seat to give Shaq more legroom, making the Panamera perfect for a tall driver. (Shaq's 7′ 1″ tall!)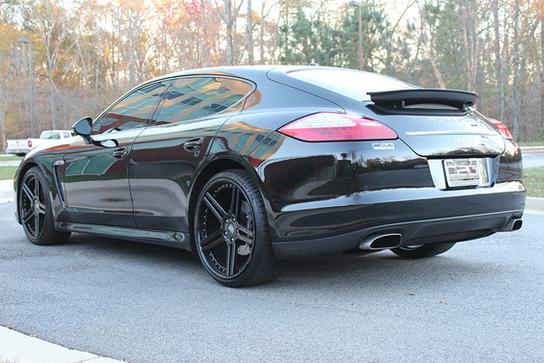 In addition to its custom wheels and driving position, Shaq's former Panamera 4 offers a long list of luxury equipment. Such items include ventilated seats, a navigation system, dual-zone automatic climate control, a multi-function steering wheel and Porsche's lightning-quick dual-clutch automatic transmission.
C2G Motorsports has not mentioned how they came to possess Shaq's Panamera, but they claim to have several of the car's ownership documents which list the basketball star's name. The Panamera is also shown on West Coast Custom's website, verifying O'Neal's ownership.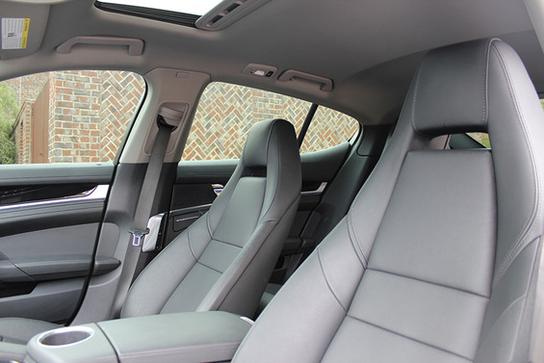 Shaq's Panamera is available at what seems to be a bargain at the asking price of $74,999 before taxes with just 15,600 miles on the odometer. So how much value does the phrase "celebrity owned" add to a used vehicle? In this case, apparently not much unless you are seven feet tall.
SEE THE VIDEO HERE:

Source: Autotrader, Youtube