Report: The Mid Ohio Vintage Grand Prix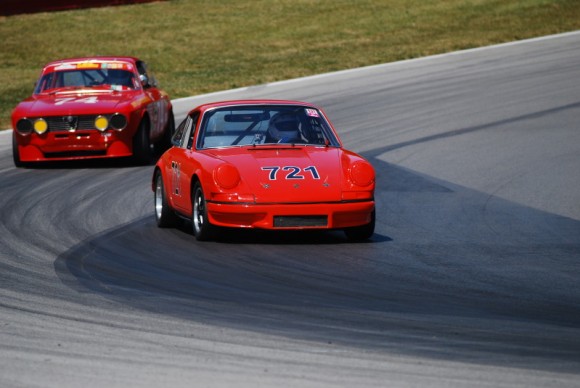 It seems like we are here fairly often.  Only 45 minutes south of my home lies the Mid Ohio Sports Car Course, and it is definitely my home track.  In fact, I think it's more home than home is.  Lately Ohio seems to be the hotbed of activity, what with the recent Grand Am event, 944 fest, and now the Mid Ohio Vintage Grand Prix, it's hard to get anything accomplished with all of these great weekend adventures.
For the first time in many years, the event gained a title sponsor in Mechanics Bank.  This allowed the event to continue, as it was in fear of being lost forever.  The SVRA's fourth of five races this season managed to go off without a hitch, and the on track action was certainly available in massive doses.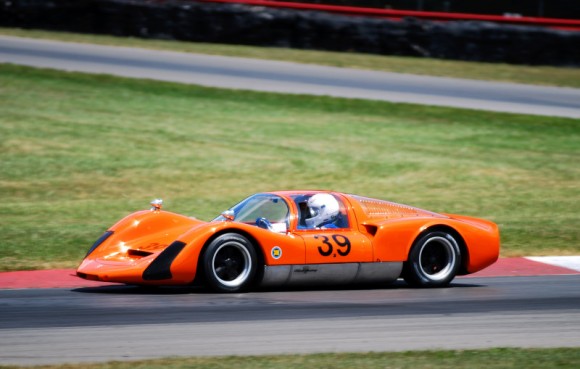 Noted Ohio Porsche enthusiast, John Higgins, brought out his gorgeous trio spanning nearly three decades.  The trio was comprised of an immaculate 1959 718 RSK Le Mans survivor, a 1966 910, and an interesting and rare Porsche Fabcar "baby 962″.  Henry Payne IV brought out his stunning orange 1966 906 Carrera 6 for a hustle through the Ohio hills as well.
Among the uber-dollar exotic vintage fare, there was a full spate of more common, though no less exciting, road-car based racers.  A veritable smorgasbord of 911s, a handful of 914s, and even a 944 Turbo ensured that the Porsche contingent was well represented.  While the event this year catered predominately to the Little British Car enthusiasts, there were a number of Germans there as well to make sure they were kept in their place.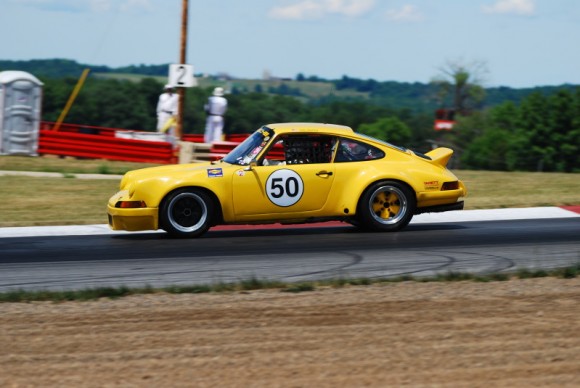 It seems like my calendar is going to be just as full next year as it has been so far this season.  I have not yet been to an event that I would not recommend marking down as a "must attend" event next year.  Mid Ohio is such a great track, the amenities are great, the views are spectacular, and the racing is always first rate.  If you can make it out, definitely do so.
For more photos of the event, please visit 9 Magazine's Facebook Fan Page
Photos: Michael Sanata