Preview: American Le Mans Series, Round 3 in Lime Rock, USA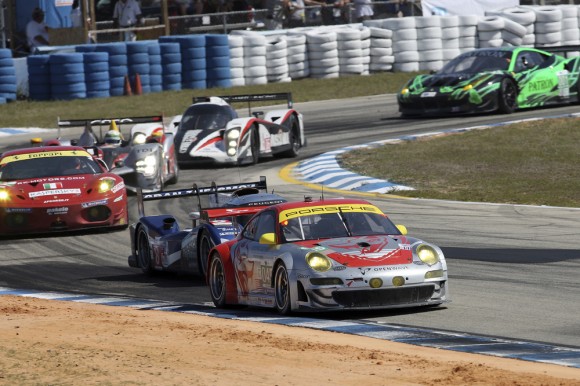 The American Le Mans Series picks up the pace. After a break for the Le Mans 24 Hours, round three of the race series with the world's fastest sports cars now takes off on July 9th in Lime Rock, Connecticut. Lining up on the grid is the five-time Lime Rock winner Joerg Bergmeister (Germany). At the wheel of the Porsche 911 GT3 RSR, Bergmeister and his Porsche works driver teammate Patrick Long (USA) are hoping for their first podium result of the season.
The Race
The Northeast Grand Prix has been a permanent fixture on the American Le Mans Series calendar since 2004. Many fans are happy to travel the two and a half hours from New York City to witness the often very entertaining race. On one of the hills alongside the track stands a small church in which a service is held on Sundays. For this reason, races are traditionally contested on Saturdays.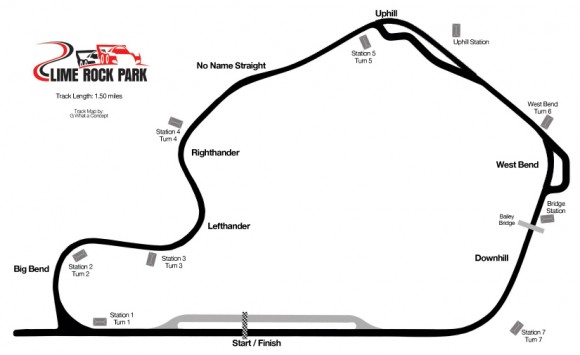 The Circuit
The 2.478 kilometre circuit in the picturesque countryside of Connecticut is the shortest in the American Le Mans Series. The lap times are far under a minute. The surrounding grassy hills serve as grandstands, with most of the spectators bringing their own camping chairs and coolers to witness the race action.
The Porsche Drivers
Joerg Bergmeister and Patrick Long, the reigning GT champions and Lime Rock winners of the last two years, contest the GT class at the wheel of Flying Lizard Motorsports' Porsche 911 GT3 RSR. Their works driver colleague Wolf Henzler shares the cockpit of the Porsche 911 GT3 RSR fielded by the Falken Tire team with Bryan Sellers (USA). Sharing driving duties in the sister Flying Lizard 911 GT3 RSR is Porsche works driver Marco Holzer (Germany) with American Seth Neiman. The 911 GT3 RSR entered by Paul Miller Racing is manned by Sascha Maassen (Germany) and Bryce Miller (USA).
Porsche's Successes
In the history of the American Le Mans Series, Joerg Bergmeister is the most successful driver at Lime Rock. At the last five races he claimed victory every time for Porsche in the GT and later the GT2 class. Patrick Long was his teammate for three of these wins, Wolf Henzler once. With the RS Spyder sports prototype, Porsche celebrated three class wins on this track as well as an overall victory in 2007.
The Schedule
The race in Lime Rock starts on Saturday, 9 July, at 14.05 hrs local time (20.05 hrs CEST). The GT qualifying on Friday will be broadcast on the internet on Friday from 21.45 hours CEST on www.porsche.com/alms-live.
Source: Porsche
Track Map: Lime Rock Raceway