Post-apocalyptic 918 hybrid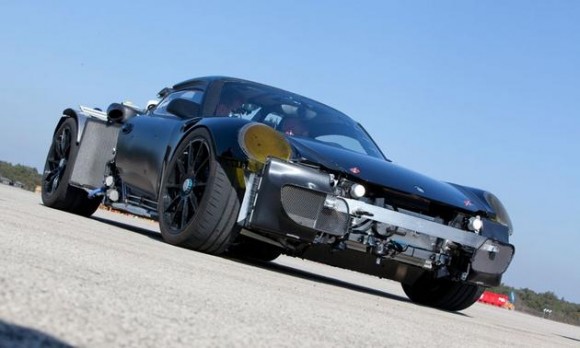 The 918 Spyder concept was unveiled two years ago. Porsche then followed the "production" version up with the 918 RSR concept preview at the Detroit show 14 months ago. When are we finally going to see this thing come to fruition?
Supposedly, the answer to that important question is coming on September of 2013. According to Porsche it still needs some work. You know, the finalization details, like production runs, quality control, and NVH (noise, vibration, and harshness) qualities of the 918. Judging by the pictures of this test mule, its ready for production now. I don't exactly have the 800 grand it's going to take to buy a 918 Spyder, but if the production piece were going to look anything like this, I'd do whatever it took to get my hands on the most badass of all postappocalyptia vehicles. I might even sell a kidney.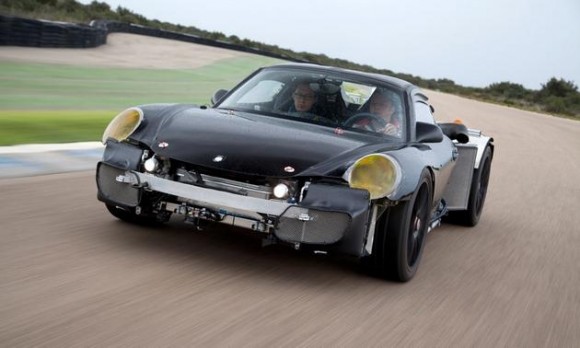 I want to drive one just exactly as it sits right now, and every day for the rest of my life. I'm sure the ride is harsh, it's not balanced properly, the wind noise is unpleasant, and it is likely less than comfortable. I don't care about any of that! I want to take it on a high speed run through the desert, while being chased by spike-haired goons with pick-axes and flat-black wrecks equipped with turret guns. No matter, in a 918, I would surely evade them easily.
I am extraordinarily jealous of the position Wired Magazine was offered in the passenger seat of this masterpiece of technological and visual beauty. It isn't often that Porsche engineers show off the pre-production models, especially this early in the process. However, they are simply so proud of what they have created, they can't pass up the opportunity to show off their handywork.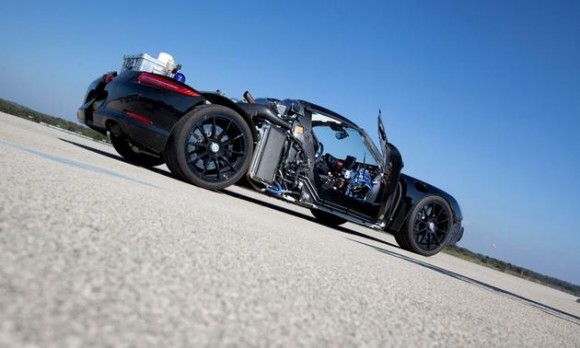 Porsche's engineers have created three of these vehicles to date, so it wouldn't be that difficult to have one of them show up in my driveway, now would it? Oh how I would love and care for that RS Spyder derived 570 horsepower 4.6 liter V8. I would even stare longingly at the shifter of the 7 speed gearbox. The electric motors would whoosh the car and I off, running solely on electricity for up to 16 miles, before the need arose to switch on the powerful and rev-happy engine.
The 918 Spyder is expected to complete a 0-60 run in under 3 seconds, which will be a necessity, as the ¼ cost 997 Turbo can already accomplish such a feat. Double the speed, and the Spyder takes a paltry 9 seconds. Take that in for a second… By the time I get to 60 miles per hour in my old 944, the 918 will already be traveling 120 miles per hour. It can also continue from that speed run up to a top speed over 200. Not bad for a 3700 pound Hybrid. I'm getting excited. "Hold my calls, schedule the surgery!"