Porsche's Celebration of 50th Anniversary of First Sebring Win Highlighted by Hurley Haywood Hall of Fame Induction and Hans Herrmann Appearance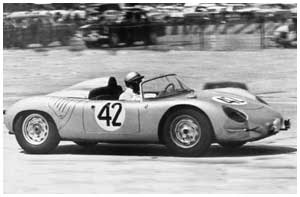 ATLANTA – March 14 – With a heritage at Sebring International Raceway unmatched by any
OTHER auto manufacturer, Porsche's entries in the 58th running of the Mobil 1 Twelve Hours
of Sebring (Saturday, March 20, live on SPEED TV) take on additional significance in 2010 as
this year marks the 50th anniversary of Porsche's first overall win there in 1960.
The Unmatched Sebring Heritage
Eighteen overall victories, 65 class wins, 205 overall top ten finishes, and 13 consecutive
wins (1976 – 1988) at Sebring make Porsche the most successful manufacturer by far in the
history of the race. Their first victory on the airfield circuit in Central Florida 50 years ago,
and Porsche's first major overall international endurance victory, went to Hans Herrmann
(Germany) and Olivier Gendebien (Belgium) in the factory Porsche RS 60.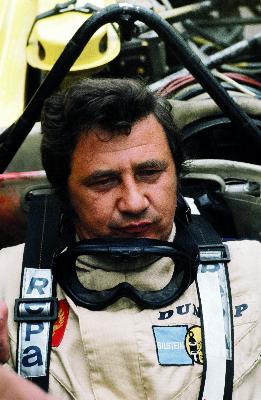 Herrmann, now 82 years old, will come back to the track next week to visit the scene of his
historic 1960 win, and receive a special recognition award from Sebring International
Raceway. One of Porsche's greatest factory drivers, Herrmann also won Sebring in 1968 in
a Porsche 907, right after taking the same car to victory weeks earlier with Vic Elford
SCORING Porsche's first overall win at the 24 Hours of Daytona. He wrapped up his
illustrious career in 1970 by driving a Porsche 917 to victory for Porsche's first overall win at
the 24 HOURS OF Le Mans.
Hurley Haywood Inducted into the Sebring Hall of Fame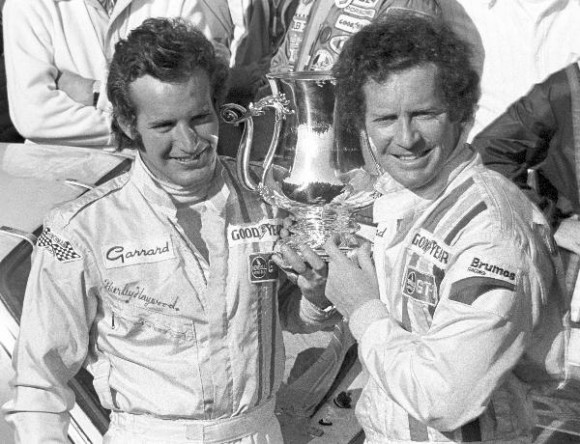 Only weeks after announcing his retirement from sports car racing, Hurley Haywood, one of
the world's most accomplished endurance race drivers, has been inducted into the
prestigious Sebring Hall of Fame. Winning the 24 Hours of Daytona five times, the 24 Hours
of Le Mans three times, and the 12 Hours of Sebring twice, Haywood's careers has spanned almost four decades. He has won in Porsche 911, Porsche 962, and Porsche 935 race cars.
He was the first driver to win the 24 Hours of Le Mans and the 24 Hours of Daytona in the
same year. In fact, with a total of ten endurance wins in the "big three", he has won more
endurance classics than anyone else in racing history. Hurley Haywood's ability to
consistently be smooth and fast, coupled with his knowledge of the racecars, has put him in
the winners circle time after time.
Previous Sebring Hall of Fame Inductees are drivers: Dan Gurney, Jim Hall, Mario Andretti,
John Fitch, Phil Hill, Al Holbert, Roger Penske, Bob Holbert, Bobby Rahal, Juan Manuel Fangio,
Derek Bell, Stirling Moss, Brian Redman, Carroll Shelby, Briggs Cunningham, Bob Akin and
Hans Stuck; race officials John Bishop, Charles Earwood, Ford Heacock, Sr., and Dave
Cowart; promoters Alec and Mary Ulmann, Charles Mendez, John Greenwood and Dr. Don
Panoz; manufacturers Porsche, Ferrari and Audi. Hurley is joined this year by drivers Phil
Walters, John Morton, Derek Daly, former official and promoter Reginald S. Smith and tire
manufacturer Michelin in the induction ceremony which will take place Friday, March 19, at
the track.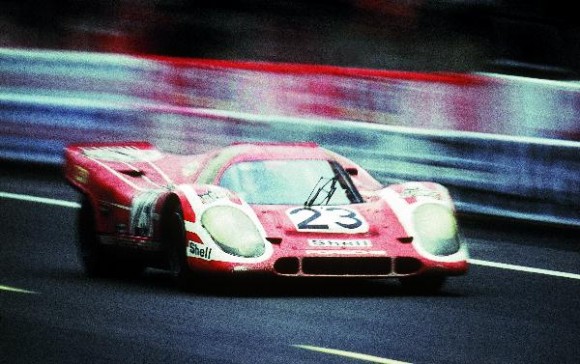 PORSCHE SEBRING FACTS (updated March 12, 2010)
Overall Wins: 18 (13-Year Winning Streak – overall, 1976-1988)
1960 – Hans Hermann/Oliver Gendebien Porsche RS 60
1968 – Hans Hermann/Jo Siffert – Porsche 907
1971 – Vic Elford/Gerald LaLarrousse – Porsche 917
1973 – Hurley Haywood/Peter Gregg/Dave Helmick – Porsche Carrera
1976 – Al Holbert/Michael Keyser – Porsche Carrera
1977 – George Dyer/Brad Frisselle – Porsche Carrera
1978 – Brian Redman/Charles Mendez/Bob Garretson – Porsche 935
1979 – Bob Akin/Roy Woods/Rob McFarlin – Porsche 935
1980 – Dick Barbour/John Fitzpatrick – Porsche 935 K3
1981 – Hurley Haywood/Al Holbert/Bruce Leven – Porsche 935
1982 – John Paul, Sr./John Paul, Jr. – Porsche 935
1983 – Kees Nierop/Wayne Baker/Jim Mullen – Porsche 934
1984 – Stefan Johansson/Mauricio DeNarvaez/Hans Heyer – Porsche 935
1985 – A.J. Foyt/Bob Wollek – Porsche 962
1986 – Hans Stuck/Bob Akin/Jo Gartner – Porsche 962
1987 – Bobby Rahal/Jochen Mass – Porsche 962
1988 – Klaus Ludwig/Hans Stuck – Porsche 962
2008 – Romain Dumas, Timo Bernhard, Emmanuel Collard – Porsche RS Spyder
Other Porsche Sebring Records
Most top ten overall finishes – 205
Class Wins: 65 (a manufacturer record)
Fastest race lap: 130.707 mph (by Derek Bell in a Porsche 962 – 1986)
Porsche 911 Wins: 29 Overall and Class Victories
GT Class Wins: 26 (since 1979)
At least one Porsche has competed at Sebring every year since 1953 -
56 straight races (there was no race in 1974). No other manufacturer is close to that record.
Hans Herrmann's most important Porsche racing successes
1952 ADAC-Deutschlandfahrt 356 1st Place (Class)
1953 24 Hours of Le Mans 550 Coupé 1st Place (Class)
1953 German Grand Prix Nürburg-Ring 550 Spyder 1st Place (Class)
1954 Mille Miglia 550 Spyder 1st Place (Class)
1954 Carrera Panamericana 550 Spyder 1st Place (Class)
1956 12 Hours of Sebring 550 Spyder 1st Place (Class)
1956 German Grand Prix Nürburg-Ring 550 A Spyder 1st Place (Class)
1960 12 hours of Sebring 718 RS 60 1st Place (overall)
1960 Targa Florio 718 RS 60 1st Place (overall)
1966 Grand Prix Zeltweg 906 Carrera 6 1st Place (overall)
1967 1000 km of Spa 910 2nd Place (overall)
1967 Marathon de la Route, Nürburg-Ring 911 R 1st Place (overall)
1968 24 Hours of Daytona 907 1st Place (overall)
1968 1000 km Nürburg-Ring 907 2nd Place (overall)
1968 12 Hours of Sebring 907 1st Place (overall)
1968 1000 km Paris 908 1st Place (overall)
1969 1000 km Nürburg-Ring 908 2nd Place (overall)
1969 24 Hours of Le Mans 908 2nd Place (overall)
1969 1000 km Monza 908 2nd Place (overall)
1970 1000 km Nürburg-Ring 908 2nd Place (overall)
1970 24 Hours of Le Mans 917 1st Place (overall)
Hurley Haywood Career Achievements
2009 Grand-Am Rolex Series, 3rd place podium finish in Rolex 24 at Daytona,
overall win at Homestead finale
2008 Competed in three endurance races for #59 Brumos Porsche Riley
2007 4th place finish in the Rolex 24 and 3 top six finishes for the season
2005 Inducted into the Motorsports Hall of Fame of America
2003 Grand-Am Rolex Series inaugaural season with 2 victories, 8 podium finishes,
1994, North American GT Endurance Champion, Porsche 911
1992 Inducted into The Florida Sports Hall of Fame, runner-up Supercar Champion
1991 Supercar Champion – Porsche Turbo
1988 SCCA TransAm Champion
1981 Fastest Indy Rookie
–Five-time winner of the 24 Hours of Daytona
–Most road racing victories at Daytona International Speedway
–Three-time winner of the 24 Hours of LeMans
–18 Indy Car starts and three-time IROC participant
–First driver to win 24 Hours of Daytona and 24 Hours of LeMans in the same year
–Two-time winner of the 12 Hours of Sebring
–All-time winner of Endurance Classics: 10 wins at Daytona, Le Mans and Sebring
Source: Porsche Press Release
Photos Courtesy Porsche Cars, NA