Porsche – Volkswagen Saga Still Ongoing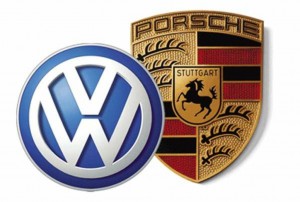 According to a recent report published by 
Weekly Wirtschaftswoche
, a German Magazine, 
Porsche SE
has found a way to sell the remaining 50.1 percent of its sports car unit to Volkswagen without paying an estimated 1.5 billion euros ($1.9 billion) in tax.
Weekly Wirtschaftswoche reported on its website that financial authorities in the German federal state of Baden-Wuerttemberg ruled that the deal won't trigger a tax payment of up to EUR1.5 billion if in addition to a purchase price of EUR4.5 billion Porsche's holding firm also receives one single voting share in VW. Baden-Wuerttemberg's finance ministry would view this scenario as a tax-free reorganization instead of an outright sale, according to the report.
Volkswagen acquired 49.9 percent of Porsche sports cars for 3.9 billion euros in December 2009 as part of a deal that prevented the likely insolvency of debt-laden parent Porsche SE.