Porsche Tops in Dependability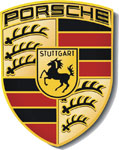 A new study by J.D. Power and Associates says that vehicles are more dependable than ever. The latest study, which measures problems experienced in  the last year by owners of 3-year-old vehicles, found that reported problems  fell 5 percent to the lowest level since J.D. Power began collecting this data  in 1989. The study questioned 37,000 owners of 2010 model year vehicles and measured the problems they had in the last year, from engine failure to electronic glitches.
MOST/LEAST DEPENDABLE:
Lexus, Porsche, Lincoln, Toyota and Mercedes-Benz were the top performers. Volkswagen, Jeep, Mitsubishi, Dodge and Land Rover got the lowest rankings. Dependability rankings are important to car companies, since buyers who are  happy with a purchase are more likely to stick with that brand in the future.
Source: JD Power