Porsche to Enter the Fray With Ferrari and McLaren Fighter?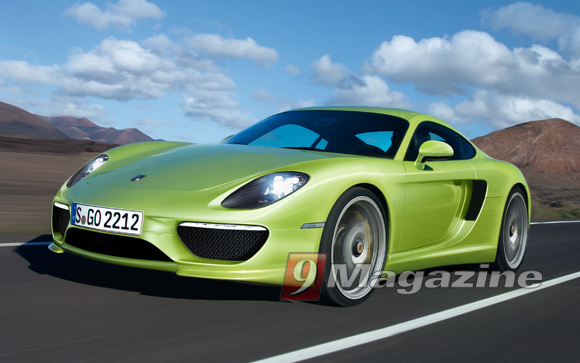 Porsche CEO Matthias Muller has been on a roll lately. First confirming, then denying the existence of a "sub-Boxster" roadster, Muller is now stating that Porsche has aimed their mid-engine sights a little higher. Allegedly almost 150 thousand dollars higher, assuming Muller doesn't double back on this word as well. Other media outlets have taken to calling the car the "960″, or occasionally "961″, though no official word has been released from the walls at castle Stuttgart.
Aiming to outperform the $229,825 Ferrari 458 Italia, the $229,999 McLaren Mp4-12C, and Volkswagen Auto Group stable mates the $196,800 Audi R8 GT V10, and the $198,000 Lamborghini Gallardo LP 560-4, Porsche's new mid-engine super-sports car is said to be priced higher than any of these, reportedly north of the $250K mark. This monster is aimed at bridging the gap slightly between the highest performance 991 variants, and the ultra-hybrid 918 Spyder. There is plenty of room to work with price in that arena, as the 997 GT2 RS and GT3 RS 4.0 both ran to market with MSRP above two hundred thousand.
Rumors abound, surrounding the new car in a cloud of hearsay and he-said-she-said. Many believe this will simply be a de-hybridized 918, running the same V8 in a smaller, lighter carbon monocoque chassis without all of the electric power boost. That may not be too far off the mark, but I'd like to think that Porsche has an ace up their sleeve still. Perhaps a new case and crankshaft will be used, turning that V8 into a flat-8. Maybe it will be something as simple as a lower, wider, mid-engine 911, ala the GT1 of 1996-1998. While all of this is easy to say, it is all largely conjecture until official specifications are announced. It would be just as easy to assume it will have a newly developed turbocharged rotary engine mated to a CVT transmission in a chassis constructed of leftover peanut brittle. Porsche is being relatively tight lipped at the moment.
No matter what the car looks like, what it is powered by, or what it is made of, you can expect it to be a performer. Porsche has never really failed to deliver in the handling department, and lately their powerplants have certainly not shorted us on the ponies. Again, this is only a rumor, but it makes sense that the car would deliver somewhere around 570 horsepower, and propel the lightweight to 60 miles per hour in a tick over 3 seconds. To maintain its performance chops, Porsche would be likely to allow the car a top speed north of the 200 mark. All in the name of posterity, I'm sure.
What Porsche have said, however, is that they will be making some pretty big reveals at the LA Auto Show in early December, the North American International Auto Show in Detroit next January, and the New York Auto Show in March, 2013. Here's hoping that one of these three shows will see the unveiling of this new and exciting sports car. No matter what they decide to show off, or where they show it, you can be sure we will be there to bring you the news as soon as it happens!
*Editors Note:  This post contains an artist rendering of a vehicle that does not currently exist
Photos: 9magazine / Ferrari