Porsche Starts Practice Tests With Electric Boxsters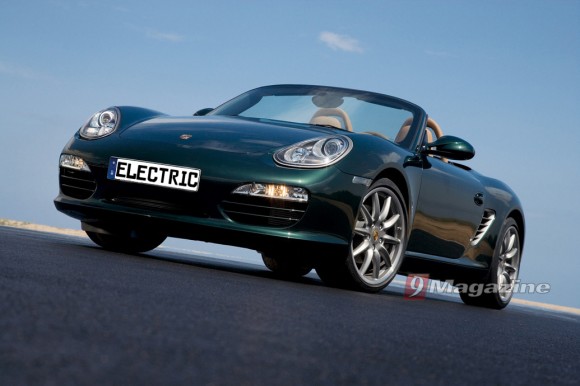 Stuttgart – Feb. 10, 2011 - With the Rollout of the first of three purely electrically propelled Boxster E, Dr. h.c. F. Porsche AG, Stuttgart, started practice tests today.  Together with the Prime Minister of the country Baden-Wuerttemberg, Stefan Mappus, Matthias's Mueller, chairman of the executive committee of Porsche AG put, the first sporty research vehicle before the Porsche museum in Stuttgart.
Electrical mobility is a central challenge of the coming years and the engineers of Porsche want the maximum performance. "The Boxster E will help us as driving laboratories to solve the practical problems of the electrical mobility in such a way like that our customers expects," said Matthias's Mueller with the presentation of the Boxster E. A goal of the overall project is, to win with three purely electrically propelled Boxster experiences over the everyday life fitness and the user behavior – in particular while driving and loading. From this researchers realizations over requirements to future products as well as over the integration of electric vehicles are to win into the infrastructure.
Source: Porsche AG