Porsche Reveals New Electric Boxster E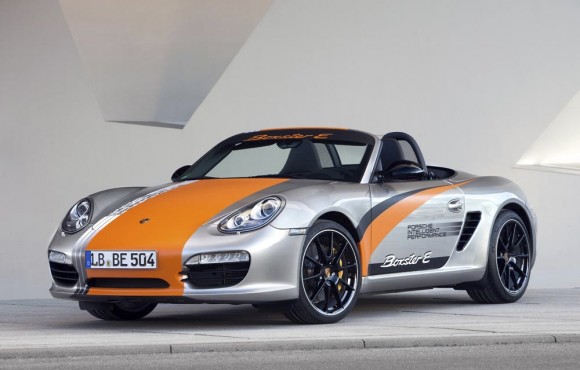 Porsche Reveals Boxster E "Rolling Laboratory"
Porsche has unveiled the Boxster E. The Boxster platform offers the ideal basis for the trial of everyday life with electro drive. The platform accommodates the new components for electro drive including the battery and high voltage technology in the vehicle. The Boxster E features 240 horsepower, goes from 0 to 60 in 5.3 seconds, and contains a 29 kWh battery pack that allows for a 100-mile range before recharging. Porsche plans on testing three Boxster E's in Stuttgart, Germany, over the next few weeks, treating them as so-called "rolling laboratories" for electric technology.
"Electric mobility will be one of Porsche's central challenges in the coming years, and our engineers are ready to meet the challenge with their usual high standards," said Porsche CEO Matthias Müller in a statement released on Thursday.
The 918 Spyder and RSR hybrids are set to be released commercially in the coming years, but Porsche hasn't yet revealed any consumer plans for the Boxster E.