Porsche Rennsport Reunion IV – Now Motorsport History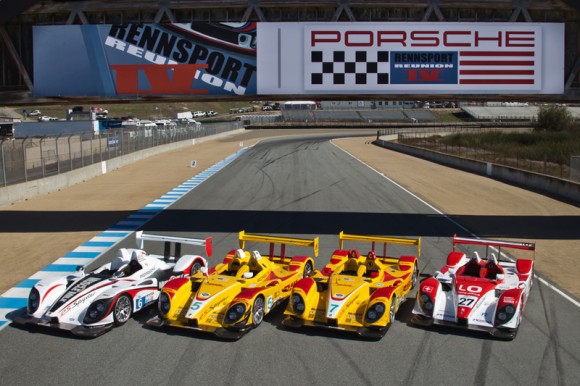 Porsche Rennsport Reunion IV is now history, and tens of thousands of Porsche faithful celebrated the marque's motorsports history with eight races, more than 385 race cars, and more than 75 of the most famous sports car racers in the world.
Porsche RS Syders duking it out on the track with Porsche 917s.
Souvenir shops sold out of posters, t-shirts, hats and anything Rennsport.
Wolfgang Porsche; PCNA President Detlev von Platen; and Richard Attwood together with Hans Herrmann (Porsche's first overall winners at Le Mans – 1970) together again were among the Porsche personalities in attendance.
VISIT OUR FACEBOOK PAGE FOR HUNDREDS OF RENNSPORT REUNION IV PHOTOS