Porsche Prepping e-Hybrid Cayenne Plug-in for 2014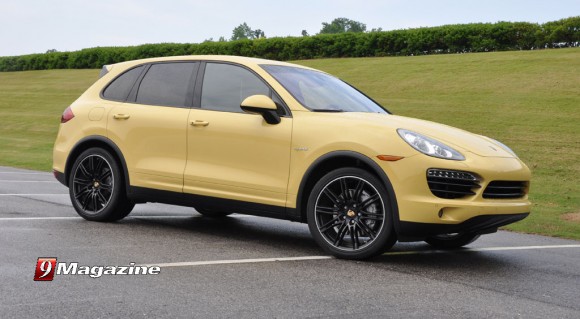 With the upcoming 2014 refresh of the Cayenne, Porsche will be expanding the hybrid's electric capabilities in order to make a plug-in version.
The Porsche Cayenne will be getting a mid-cycle refresh for 2014 and according to Motor Trend magazine, this update will include a new plug-in hybrid version of the popular SUV.
This information comes as no big surprise since Porsche has been developing this technology for some time now with the 918 Spyder, the testing of the "Boxster-E", and with the recent introduction of the Panamera Sport Turismo concept which has been dubbed " a Conceptual study for the sports car of tomorrow."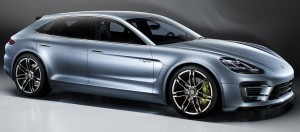 Porsche currently produces the Cayenne Hybrid (Photos above), but for the Cayenne plug-in version, which will be known as an e-Hybrid, (also used recently for the Sport Turismo) the batteries will be enlarged and a more powerful electric motor will be used. The report also indicates an e-Hybrid version of the Panamera is expected to follow.
In electric mode, the Cayenne e-Hybris is expected to make 95 to 100 horsepower and allow the driver to drive completely without the use of fuel.  When asked to perform, the supercharged 3.0-liter V6 will turn on and boost the horsepower up to about 420.
There is no word yet on what the range will be in electric-only mode, but the report claims that it will be more than 15 miles, more than that of the Prius plug-in. Since the electric motor is located between the engine and the transmission, four-wheel-drive will still be available in electric mode.
Porsche is making huge leaps into Hybrid technology with a recent commitment to "Maximum performance and minimum fuel consumption." Wolfgang Hatz, Member of the Executive Board – Research and Development, placed great emphasis on this goal at this year's Vienna Motor Symposium. "Porsche is focusing on the deployment of plug-in hybrid technology in production," Hatz stated.
The sports car manufacturer has already taken on a pioneering role with the Porsche 918 Spyder: It redefines driving pleasure, efficiency and performance, uniting the best of two worlds: a combustion engine and an electric drive.
Porsche will continue to set the benchmark with efficient drive systems in the future. The Cayenne e-Hybrid, (The Cayenne remains one of the best selling vehicles Porsche produces) is the perfect platform for which Porsche can introduce this technology to the masses.
Source: Motor Trend
Photos: 9 Magazine / Porsche