Porsche Posts Best Sales Month Ever In USA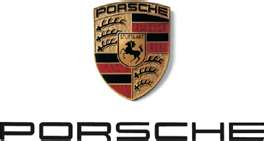 Porsche Cars North America, Inc. (PCNA), importer and distributor of Porsche sports cars, Cayenne SUVs and the Panamera four-door sports sedan line-up in the United States, today announced a record November 2012 sales of 3,865 vehicles.
This compares to 2,255 vehicles sold last November, for an increase of 71 percent. November 2012 was the best sales month ever for Porsche in the United States. For the year, Porsche has sold 32,091 cars in the U.S., an 18 percent increase over the same period last year when 27,189 cars were sold.
The Porsche 911 and Cayenne SUV performed exceedingly well in November. Sales of the 911 increased by 94 percent versus the same period last year, and Cayenne sales increased by 80 percent over November 2011. The newly-launched Cayenne Diesel and Cayenne GTS models continue to impress, accounting for 38 percent of all Cayenne sales.
"Setting a historical monthly U.S. sales record is extremely rewarding and demonstrates the demand for all of the new cars we have launched in the last 12 months," said Detlev von Platen, President and CEO, Porsche Cars North America. "We see this demand continuing into the near future and may allow us to set a sales record this year. Our product line-up is the freshest in our history and will remain so, evidenced by the global unveil of the all-new Cayman model at last week's Los Angeles Auto Show."
In addition to new vehicle sales, Porsche Approved Certified Pre-Owned vehicle sales were 720 for November 2012, a 30 percent increase over November 2011 (554). Year-to-date, Porsche has sold 8,797 CPO models, a 12.9 percent increase versus the same period last year.
Model

Sales

Nov. 2012
Nov. 2011
YTD 2012
YTD 2011
ALL BOXSTER/CAYMAN
471
167
2,917
3,045
ALL 911
765
395
8,009
5,593
ALL CAYENNE
1,949
1,085
13,980
12,148
ALL PANAMERA
680
608
7,131
6,403
GRAND TOTALS
3,865
2,255
32,091
27,189
Source: Porsche