Porsche Marks 40th Anniversary Of Porsche-Design Studio With Tribute Video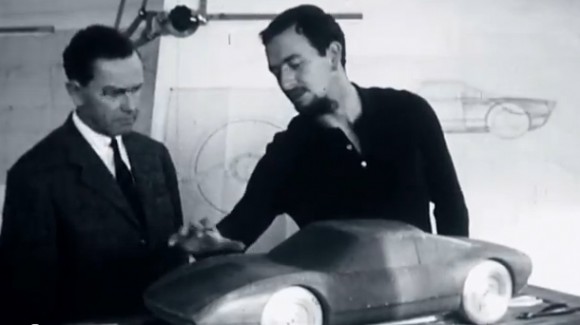 Porsche is celebrating the 40th anniversary of Porsche Design and has posted this great video which includes some rare footage of Dr. Prof. Ferry Porsche and his son Alexander "Butzi" Porsche.
The theme of the  video is "40 years of illuminating design" hence the use of dramatic lighting to bring the products from the darkness into the light. This style echoes the way Porsche Design devotees feel about their products and how these iconic pieces fit into their homes, offices and lives.
The video took around six months to complete from creative inception to delivery. The process involved filming in the actual studio in Zell Am See plus a product and fashion shoot in Berlin. It was also filmed at the Rodenstock factory in Munich who manufacture glasses for Porsche Design, the Meindl factory in Munich who supply leather and the watchmakers Eterna in Switzerland. In addition, the testimonials were filmed in the interviewees own offices and studios.
The video ends with a great line by Ferdinand Alexander Porsche, "If you analyze the function of an object, the form often becomes obvious." It's a fantastic video, and worth the time to watch!
Source: Youtube