Porsche Invades Moscow With The GTS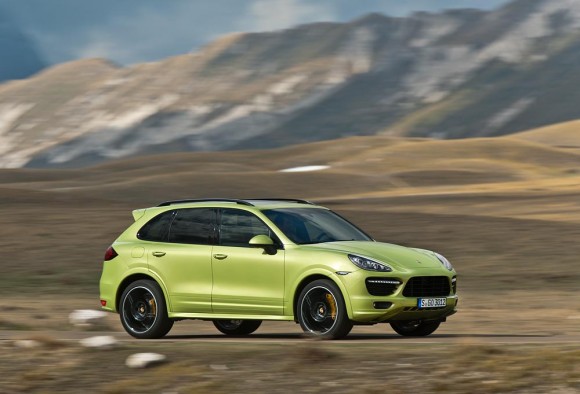 Porsche is presenting the latest offspring of a successful model series as a show highlight at the Moscow International Motor Show (August 27 – 30, 2012): the new Cayenne GTS.
This sporty SUV is ideally suited for discerning Russian customers; it stands for even more power, sportier driving fun and significantly better fuel economy values than the previous model, and it unites maximum sportiness with everyday practicality, exclusive styling and luxurious features.
"Russia is one of the most dynamic markets for Porsche with double-digit growth rates," said Bernhard Maier, Member of the Executive Board Sales and Marketing at Porsche AG. After a sales decline during the financial and economic crisis, last year Porsche sales in Russia nearly reached their historic peak with 2,202 vehicles sold. "In July of this year, Porsche recorded a 67 per cent rise in deliveries in Russia compared to the same time period last year. That makes us very optimistic about 2012," Maier continued.
In addition to its attractive model range and customer events such as the Porsche Russia Roadshow, Porsche is counting on a strong dealer network to meet the sustained high demand of the Russian market. By the year 2018 Porsche plans to double the number of Porsche centres in Russia which currently stands at 18 centres.
Source: Porsche