Porsche Enthusiasts 2011 Holiday Gift Guide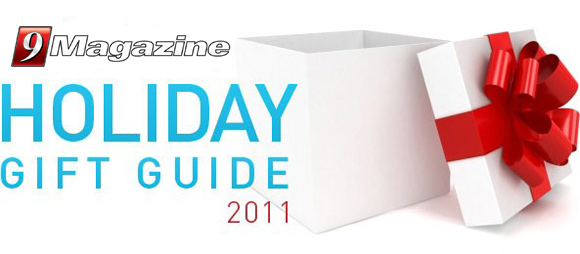 Welcome to 9 Magazine's Holiday Gift Guide!
Sure, there's nothing more exciting than tearing off crisp winter-themed paper to reveal an exciting new Porsche gadget,but from the 4AM department store Black Friday trips to the stress of last-minute shopping online, figuring out what to buy your loved ones (and how to pay for it) can take all the fun out of this beloved wintertime tradition. We've rounded up some of this year's hottest items for Porsche enthusiasts, from travel bags to model cars, and bring you a good assortment of items to help simplify the purchasing process.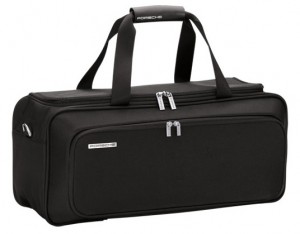 First item in this year's gift guide is this sweet Porsche Drivers Selection travel bag. Porsche recently sent us one of these bags, and let me tell you, it's perfect! The size is just right to throw in all your stuff for that overnight getaway. Also fits perfectly in the overhead bins and is constructed beautifully. Available from Porsche Design Drivers Selection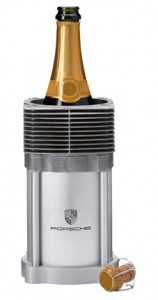 This is one of the coolest (no pun intended) items I've seen in a long time! It's an air-cooled Porsche piston and cylinder made to hold the bottle of your choice. How cool would it be to get that Porsche enthusiast on your list a bottle holder like this? Imagine going to dinner at a friend's house and seeing this on the table? How great would that be?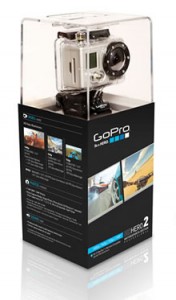 One of the most popular items last year was this GoPro HD Digital camera. And with a recent price drop to only $239, it's perfect for most gift giving. There are so many uses for this camera and especially if your Porsche person is into track days. The GoPro has lots of accessories, records in HD, and mounts easily to any surface – a must have for any driving enthusiast.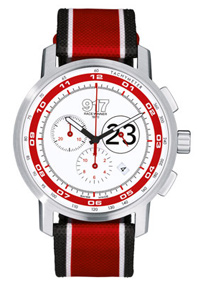 On the higher price end of our 2011 Holiday Gift Guide is this  Porsche watch. New for 2011, the 917 series watch is silver with a red/black  striped strap and features the 917 logo on the face. These watches have always  been high on my list. They're not cheap, but they are certainly interesting and  well constructed. If  you've got a bigger  budget, then this is the one!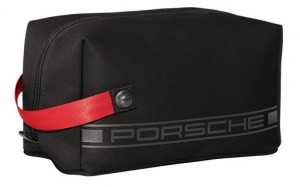 If you travel a lot, then you know your toiletries are super  important. Most likely you keep them in a ziplock storage bag or some cheapo case that came with a toe-nail clipper. Why not travel in style? Get yourself or someone special a Porsche tote.  With a GT3 RS style lightweight strap, this tote is sure to please that special  someone on your list.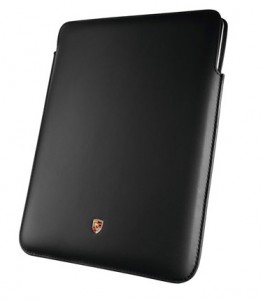 If your Porsche fan already has an iPad®, then how about a digital subscription to 9 Magazine? Available in the iTunes store, the 9 Magazine app gives you one free issue for $2.99 and a full year  for $13.95! You can also give them a new Porsche iPad® cover. I want one of these,  and I'm sure your favorite Porsche enthusiast will too!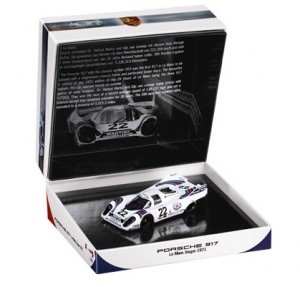 For a cheaper alternative, look no further than model cars.  Porsche enthusiasts LOVE model cars. Special editions and the classics always work well, but finding their exact Porsche is sure to be a homerun! Most 1/43  Scale cars run from $30-75 dollars and can be found on E-bay and specialty  dealers all across the web.  Special editions such as this, are available from Porsche Drivers Selection or your  local Porsche dealership parts department.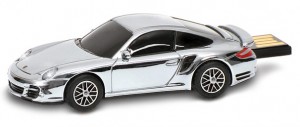 For the "techie" on your list, this Porsche 911 USB memory stick is a neat gift. Inexpensive and easy to use, it's sure to put a smile on any Porsche lover's face.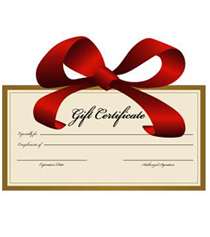 And finally, if your special enthusiast is restoring or rebuilding a car, then a gift certificate to a parts supplier will always come in handy and be appreciated. They are not very personal, but if you don't know what parts to get, its best not to screw it up and waste money shipping it back and fourth. Get them a gift certificate! There are many parts dealers out there and most offer gift certificates.
There are lots of choices and a wide range of products available this Holiday Season. We suggest starting at Porsche Design Drivers Selection online store where there is everything from apparel to model cars.
PDDS will also have a CYBER MONDAY deal page for some great deals on stuff he/she will love this year like 911 T-Shirts for $10 and a Porsche Leather jacket for $100.00!! PDDS is also having a Twitter contest where you can win great items. All you need to do is follow them on Twitter @PorscheshopUSA and Re-Tweet one of their Tweets for a chance to win a great prize! The best part is, they are giving away one prize per week! So you have a few more chances until the holiday's!!
We hope this helps you in your quest for that perfect gift for that special person!