Porsche Design Opens Store in San Francisco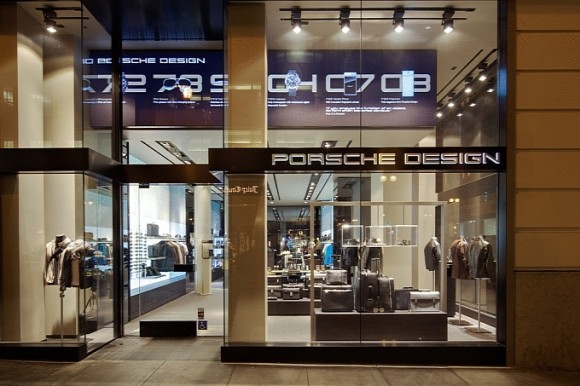 The Porsche Design Group (Porsche Lizenz- und Handelsgesellschaft mbH & Co. KG), Stuttgart, opened a new Porsche Design franchise store in San Francisco. The store at 100 Grant Avenue close by the Union Square offers the full range of Porsche Design products and is located in the city's top luxury shopping district. The franchise partner is Info-Vantage LLC.
"San Francisco is an important location for our brand", says Dr. Juergen Gessler, CEO of Porsche Design Group. "The Bay Area holds great potential for our luxury brand. The people living here are creative types that support and seek out good design. With our purist, timeless and functional Porsche Design philosophy we do not follow any trends but set our very own accents. The idea behind that lifestyle matches perfectly with the San Franciscans' lifestyle."
Robert Chan, director of Info-Vantage LLC, says: "We are proud and very much looking forward to carry the torch, and present the luxury brand Porsche Design to Northern California. Many design enthusiasts live in this area and we are very excited to see how the store progresses in such a promising climate."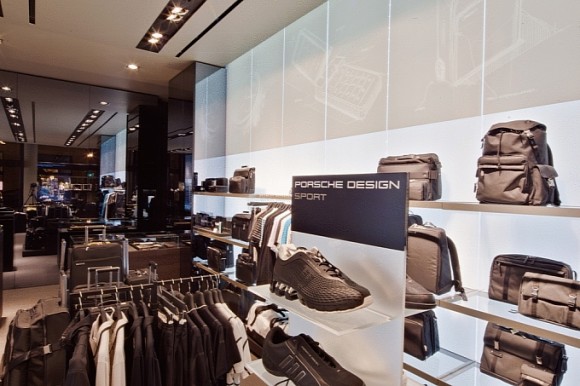 The new store in San Francisco offers the entire range of Porsche Design products, from sports apparel to luggage, watches as well as accessories, such as writing tools and small leather goods. A highlight is the lately extended fashion collection for men and women: All styles are characterised by high quality and intelligent tailoring giving it a unique fit. Clear lines as well as the classic and sporty design make the fashion collection unmistakeable at first glance. Intelligent details such as a cross-stitched hanging loop of strong leather make every piece of the collection a success and second to none not only in terms of design.
The Porsche Design store in San Francisco is the company's first green building store: the shop fittings such as light boxes have been equipped with LED technique in order to lower power consumption by more then 80 per cent. The shop design supports the brand's premium products in their functional essence and communicates the philosophy of the brand. There are contrasts through the combination of natural materials like smoked oak and innovative high-tech materials. LCD monitors screen short films showcasing Porsche Design products and craftsmanship, helping to bring the brand to life and giving a richer shopping experience.
Porsche Design is a luxury brand with a particular focus on technically inspired products. The Porsche Design brand was established in 1972 by Professor Ferdinand Alexander Porsche. The products stand for functional, timeless and purist design, characterised by their technical innovation.  The product portfolio includes watches, sunglasses, luggage, a fashion collection for men and women as well as sports apparel, electronic products and a men's fragrance line. All the products under the brand are designed at the Porsche Design Studio in Zell am See (Austria) and are available worldwide in the company's own stores, franchise stores, shops-in-shops, high end department stores and exclusive specialist retailers.
Source: Porsche-Design