Porsche Design Group Posts Significant Growth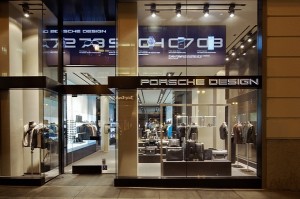 Porsche Design Group is growing with fashion at 30 per cent
The Porsche Design Group (Porsche Lizenz- und Handelsgesellschaft mbH & Co. KG) was able to continue its growth in fiscal year 2011. The company, which is 65 per cent owned by Dr. Ing. h.c. F. Porsche AG, is continuing its strategy for dynamic growth. Business has been extremely strong for the Porsche Design luxury brand. Sales in the franchise business are up by more than 30 per cent over the previous year and by around 46 per cent in the own retail business. Together with the clearly positive business in the vehicle-related brand Porsche Driver's Selection the Porsche Design Group managed to increase its turnover by around 30 per cent to a total of 79,8 million Euro (previous year: 61,4 million Euro).
"We are very pleased with the development of our business activities," says Dr. Juergen Gessler, CEO of the Porsche Design Group. "The fact that our luxury brand and its Fashion Collection, in particular, are being so well received in the market gives us confidence. New milestones have been set by the planning permission from the City of Miami for the first Porsche Design Tower, as well as by the first Porsche Design smartphone, which we developed in cooperation with BlackBerry. And with the opening of the first own retail store in Singapore the development of new markets wears on." In 2011 the company opened more own retail stores in Frankfurt (Germany) and SoHo New York (USA). Additionally Porsche Design was able to enlarge the distribution network by new franchise stores, among others in Johannesburg (South Africa), Doha (Qatar) and Boca Raton (USA), up to a total of worldwide more than 120 Porsche Design stores and shops.
Dr. Juergen Gessler: "Last year the world of luxury has been redefined. Sheer ornament is out of date, in great demand are longevity and sustainability. Since 1972 Porsche Design stays true to its philosophy of creating lifetime companions. Therefore our luxury brand will take an advantage out of this change. Moreover we see huge progress and very much believe in our still very young category of Porsche Design Fashion, for which we won a creative director over in 2011."
The activities of the Porsche Design Group are concentrated in the business areas of Porsche Design, Porsche Driver's Selection and the Porsche Design Studio in Zell am See (Austria).
Porsche Design is a luxury brand with a special focus on technically inspired products. The Porsche Design brand was established in 1972 by Professor Ferdinand Alexander Porsche. The products stand for functional, timeless and puristic design, and feature impressive technical innovations. The product portfolio comprises watches, sunglasses, luggage, a sports and fashion collection, electronic products and a men's fragrance line. All of the brand's products are designed in the Porsche Design Studio in Zell am See (Austria) and are sold worldwide in the brand's own stores, franchise stores, shop-in-shops, high quality department stores and in exclusive specialist shops.
Source: Porsche Design Group