Porsche Classic Search Crowns Rare 1952 356 Cabriolet as America's Oldest Import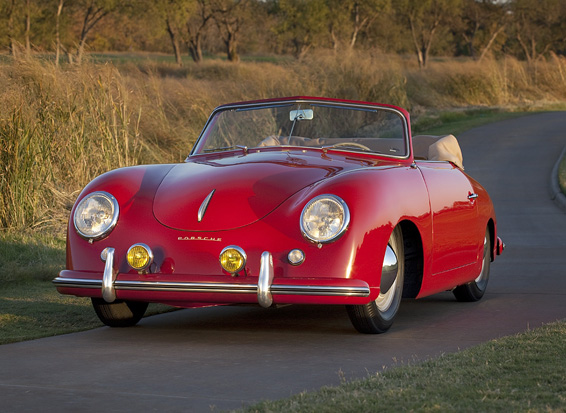 ATLANTA—October 21, 2010—As part of its 60th anniversary celebration, Porsche Cars North America embarked on a quest to find the oldest Porsche sold in America. The Porsche Classic Search, conducted online at www.Porsche60Years.com, encouraged individuals from coast to coast to submit documentation that his or her Porsche was one of the earliest in its category to be retailed on American soil. With awards and bragging rights at stake, the call for entries yielded an impressive collection of finalists, including the oldest U.S. – retailed model found, a lovingly restored 1952 Strawberry Red 356 Cabriolet.
Launched in August, the My Porsche Classic Search received hundreds of submissions from Porsche owners across the country. Among them was a rare 1952 356 Cabriolet owned by Dr. Robert Wilson of Oklahoma City, Okla. Wilson's car was imported in November of 1952 by Austrian businessman, Max Hoffman, in New York, who brought the first Porsche cars to the U.S. beginning in 1950. The 1.5 liter, 60 horsepower gem was discovered in a salvage yard by Wilson years after arriving on U.S. soil and meticulously restored.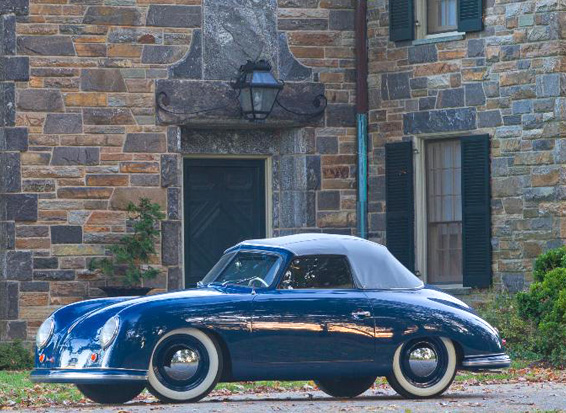 The My Porsche Classic Search also yielded the discovery of another distinguished and even rarer Porsche – a blue 1950 356 Cabriolet owned by Richard Brumme of Annapolis, Md. This car is one of the very first series production 356s built in Stuttgart, after the company relocated from Gmund, Austria. Impeccably restored with original parts sourced from around the globe, the 1950 356 Cabriolet was also recently honored with the 2010 Best in Show and Best in Class Awards at the 356 Registry's annual gathering in Cleveland, Ohio. While Brumme's car is unique and special, it was not the oldest Porsche actually retailed in America. This distinction goes to Wilson's 356 Cabriolet of 1952.
Porsche also encouraged owners of cars spanning 12 model ranges to enter their cars for a shot at earning the 'oldest' designation for their respective car model. Apart from the 356 lineup, entries were submitted for the Porsche 911, 912, 914, 924, 928, 944, 968, Boxster, Cayenne, Carrera GT and Cayman. The oldest Porsche models in America and their owners are:
1965 911: Barry August of Clarksville, Md.
1965 912: Steve Torkelsen of Wilton, Conn.
1970 914: Ralph Stoesser of Marco Island, Fla.
1977 924: Jay Hoover of New Haven, Ind.
1977 928: Jim Doerr of Richmond, Va.
1983 944: John Denning of Covington, Wash.
1992 968: Jeffrey Coe of Trumball, Conn.
1997 Boxster: David Adrian of Worcester, Mass.
2004 Cayenne: Adam Reichard of Magnolia, Texas
2005 Carrera GT: Robert Ingram of Durham, N.C.
2006 Cayman: Eugenie Thomas of Martinez, Calif.
A photo gallery of the oldest Porsches and car details can be viewed at www.Porsche60years.com.
Source: Porsche