Porsche Cayman with a "RUSH" Full Body Design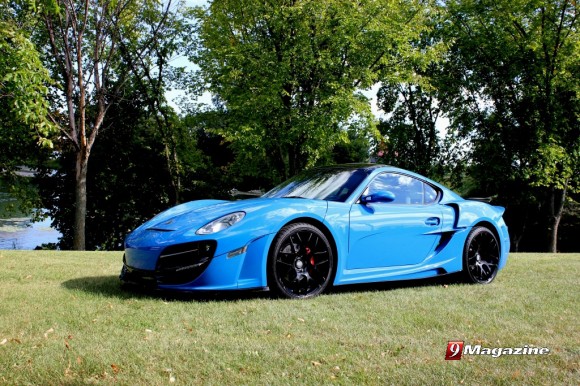 Anibal Automotive Design specializes in research and development of high tech design and is located in Montreal, Canada.
Maybe you've seen the "RUSH" recently as some of the designs have been posted on Facebook. The "RUSH" edition is a unique design developed by Anibal Harfouche. We did, and it made us very curious as to what was going on up there in Canada.
Their latest creation completely transforms the Cayman into an exotic masterpiece which looks nothing like anything we have seen in the past. The design creates a super wide body out of the Cayman with 2 inches added in the front and 4 more inches in the back. Almost every panel of the Cayman has been redesigned.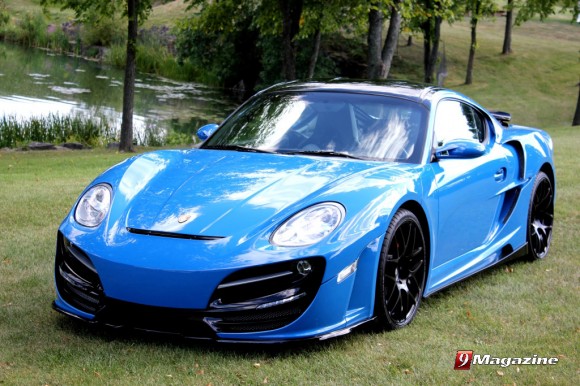 The "RUSH" package is not simply a body kit, it includes around 42 pieces of moldings that replace panels on the stock car. The new "RUSH" body design will fit on any year Porsche Cayman and Boxster  (05, 06, 07, 08)  For the 09, 10, 11, 12 they require a trade of the headlights and tail lights.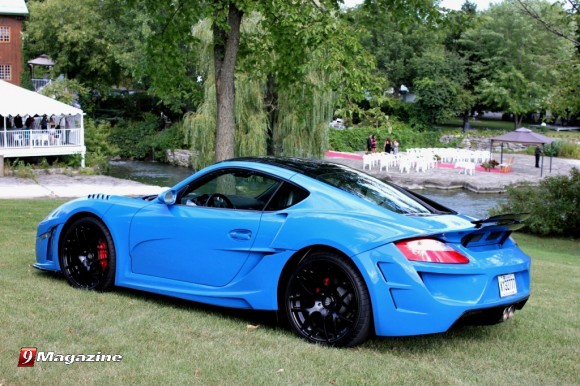 The kit can be produced in both fiberglass and carbon fiber and takes a little over a month to complete. It costs around $50,000 (not including the Cayman) for the fiberglass version and includes the paintwork.
EXO SPORTCAR is the official distributor of the Porsche "RUSH" and more information can be found at WWW.EXOSPORTCAR.COM.
Photos: Anibel Automotive Design