Porsche Cayenne Named 2011 Motor Trend Sport/Utility of the Year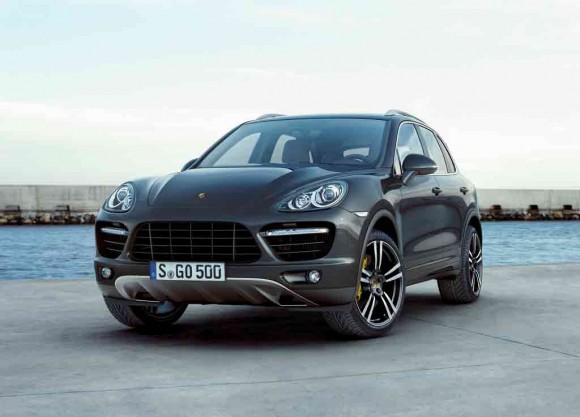 Motor Trend announced the winner of its 2011 Sport Utility Vehicle of the year, and the 2011 Porsche Cayenne gets the award.
The publication announced the winner on its Facebook page. In announcing the winner, Motor Trend said, "the second generation version of the German manufacturer's popular luxury sport/utility vehicle … represents an evolution in concept and design rather than an outright overhaul."
"Not only are the Cayenne's technical advancements compelling, but its increased fuel efficiency, high value rating, improved interior and exterior design features, result in an unbeatable combination of performance and capability.
"Our Sport/Utility of the Year evaluation is not a comparison test," said Angus MacKenzie Editor-in-Chief of Motor Trend, in announcing the winner. "Each contender is evaluated against six criteria – Advancement in Design; Engineering Excellence; Efficiency; Safety; Value; and Performance of Intended Function.
"With strong showings in the engineering and efficiency areas, an attractive exterior, a thoughtful interior design, a full roster of active and passive safety gear and a high value rating on its opening price, the Cayenne was quite obviously the winner. The fact that the Cayenne's driving experience eclipsed that of every other contender, was just a bonus."
This year's choice of SUV is on the higher end from past years' winners. Motor Trend's 2010 SUV of the year was the Subaru Outback, and in 2009 it was the Subaru Forester. In 2008, it was the Mazda CX-9.
The Cayenne was among 15 nominees for the the award beating out rivals ranging from the Hyundai Santa Fe to the forthcoming Nissan Juke.
Source: Motor Trend
Photo Courtesy Porsche, NA