Porsche Beats MINI, But Who Won The Publicity Race?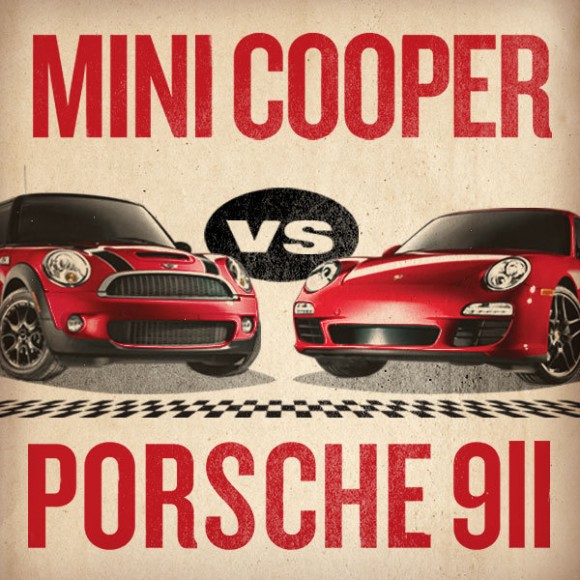 In a PR stunt, Jim MCDowell, President of Mini USA challenged Porsche to a duel at Road Atlanta Raceway after releasing an online video and a new Facebook campaign that says their Mini Cooper S is strong enough to take on the mighty German sports car. Depending on the winner, Jim McDowell vowed to wear a  t-shirt that says 'We Beat Porsche' or one that reads 'We Did Not Beat Porsche' at his next public appearance.
In the official response letter Porsche, North America President and CEO Detlev Von Platen rejected the offer and said "Porsche doesn't race for fame, stunts or publicity. We race to challenge ourselves; we race to push sports car technology; we race to translate every win on the track to our cars on the road…While your challenge seems like a fun and lighthearted campaign, we'll stick to racing the way we have over the decades. We welcome you at Sebring, Le Mans, Daytona or any other sanctioned race where there is more at stake than T-shirts and valet parking spaces. We also invite you to any of the thousands of tracks around the world where Porsche owners compete each weekend."
Instead Mini brough their own Porsche 911S to the race. (Watch here)

Porsche beat Mini, but in the end we ask, who won the publicity Race? Mini's facebook page leaped to 185,000 members during the event and the general sentiment was that Mini and Porsche enthusiasts loved the challenge. Mini acheived exactly what they set out to acheive.
Photo Courtesy Mini, USA
Video Courtesy YouTube