Porsche 997 Turbo With Werks1 Composites Treatment!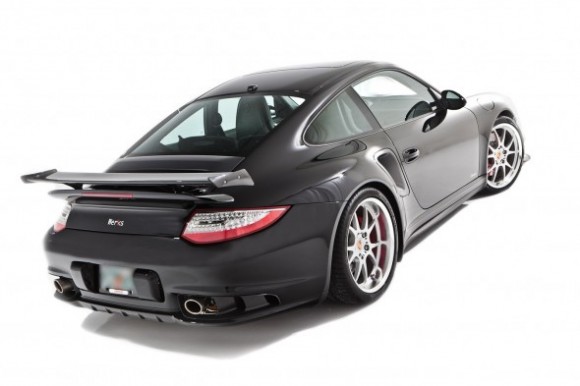 This beautiful black/black 2011 911 Turbo is loaded with the latest and greatest performance upgrades from Champion Motorsport, and Werks1. 
On the outside, the overwhelming theme is carbon, carbon, and more carbon!  The show stopping turbo wears the Werks1 front splitter and rear wing, OEM Porsche GT2RS side inlet covers, front hood, and rear bumper, along with a set of custom made side mirror covers….all manufactured using lightweight carbon fiber.  Champion Motorsport / H&R sport springs help the body of the Turbo sit nice and low on top of a set of 19 inch Champion Motorsport RS98 forged alloy wheels, measuring 9 inches wide up front and 12 inches wide in the back.  Porsche's magnificent 3.8L twin turbo direct injection engine received a hefty boost in power by adding GIAC performance software with full switching capability.  The combination of GIAC's legendary software and the addition of lightweight stainless steel performance exhaust system from Tubi Style, the already stout turbo picks up an additional 90-100 bhp, just enough to blast ahead of just about any competition on the road today, and look great while doing it.
Source: Champion Werkshop