Porsche 962C Takes to the Streets of Japan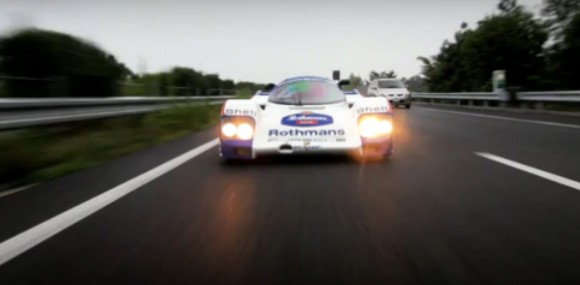 It doesn't take much knowledge about the country of Japan or about cars in general to guess that the car culture there would be much different, but even expecting these differences it can still be somewhat surprising to see what they are actually up to.
Take for example this video which has recently turned up which features a Porsche 962C race car filmed while on the streets of Tatebayashi Japan. According to Yasuo Miyagawa, Carrera Cup Japan Champion, this is one of a handful of street registered 962C's. This particular one was built by Vern Schuppan as a street legal machine. It's not clear whether this 962 is real or a replica, but who cares? This video is cool!
Got some Redbull?
Watch as the 962 pulls up to the family mart in a normal everyday situation. The driver, steps out to get a Redbull as people look on with shock and awe.
This video is the web version with English subtitles of the DVD that is included in Motor Head Vol. 5, (the Japanese car culture magazine) which was produced by Ko-Hey Takada and directed & edited by the very talented Luke Huxham. (If you remember Luke Huxham did the RWB video)
[VIA Speedhunters]