Photos Of The Porsche Factory Cicra 1972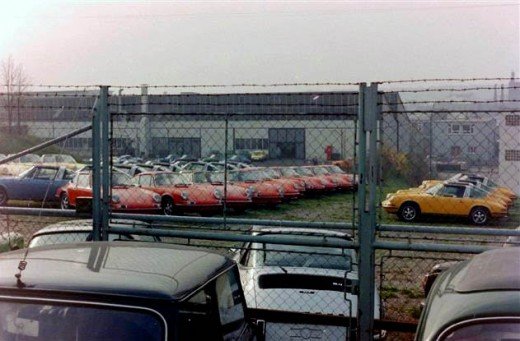 The RetroNaut blog, itself a bastion of vintage photography, has run across a series of photos direct from the Porsche factory in "old-timey" 1972.  
The stream of 911 and 914 models running down the assembly line, through final checks, and into lot-storage look absolutely stunning, especially in their period locale.  Had I been around in 1972, I know I would have loved the opportunity to visit the factory where magic is made.  It is highly unlikely, however, that I would have been able to keep a steady enough hand to capture such beautiful photography.
Enjoy this trip to the past.